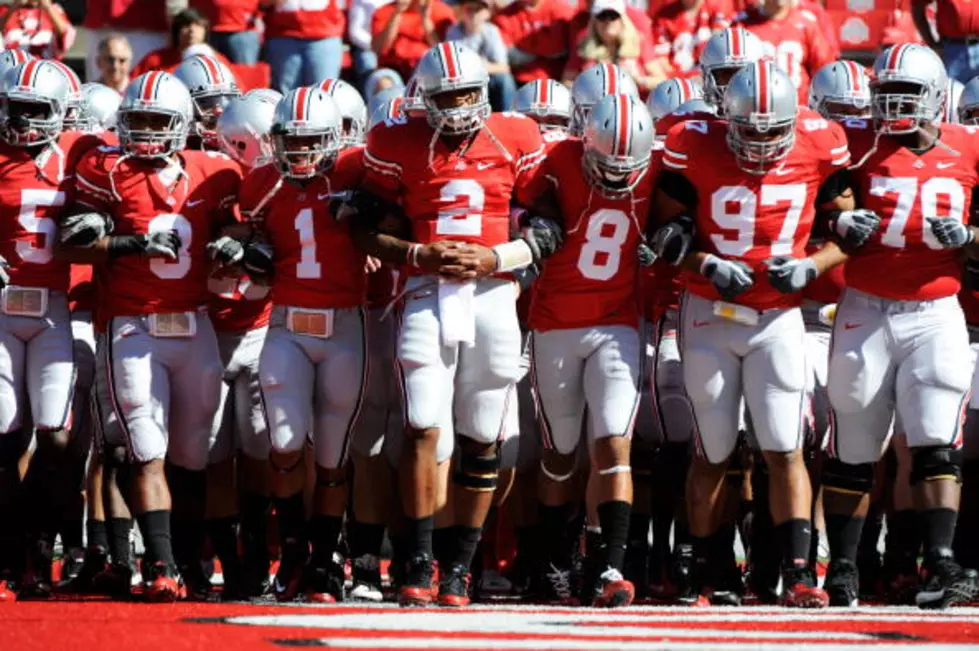 Ohio State Should Be Ashamed
Jamie Sabau, Getty Images
So let me get this straight, five Ohio State players got suspended for almost half of next season but can still play in tonight's Sugar Bowl?
Just to recap, Ohio State starting QB Terrelle Pryor and four of his teammates were suspended by the NCAA last week for the first five games of next season for selling championship rings, jerseys and awards.  They also received improper benefits -- from up to two years ago -- from a tattoo parlor and its owner.
The NCAA said all of them can still play in the Sugar Bowl against Arkansas tonight in New Orleans. Ohio State's first 5 games next season are against Akron, Toledo, Miami, Colorado and Michigan State. Ohio State plans to appeal, hoping the number of games will be reduced.
This is the biggest joke I've ever heard.  So essentially, these 5 players violated their amateur status and can still play?  I don't understand what the message the NCAA is sending here?  They make up rules as they go.
Why is it bad they sold game worn stuff, rings, etc., you ask?  Because an Ohio State booster could offer Pryor $10,000 for a ring that's probably only worth $300. He essentially would have paid him $9700.  That's why this violation is really serious.
Aren't these guys ineligible now for accepting improper benefits?  Do you know what the NCAA's excuse for not suspending them for the Sugar Bowl was?  They said, the players "did not receive adequate rules education during the time period the violations occurred."  So basically, the players didn't know what they were doing was illegal - they didn't know any better, right?  Oh, you mean, they weren't explained what they could and couldn't do as an NCAA athlete?  Shouldn't Ohio State be held accountable for that? 
That's the reason why Cam Newton wasn't declared ineligible.  He didn't know.
Why didn't Buckeyes head coach Jim Tressel suspend these guys himself?  He looks even worse than the NCAA.  He told his players they could play in the Sugar Bowl if they are going to return to school next year.  All of the players said "Yes, sure we'll be back at Ohio State next year."
It's like at the end of a bad date, when the girl asks, "Are you going to call me?"  What's your response? "Of course I'll call you." By the time you get to your car, you've already de-friended her on Facebook, stopped following her on Twitter and erased her number from your cell phone….but yeah, you'll call her alright!!!
I wish the NCAA would stop calling these players "student athletes."  In reality, they are "athletic rentals."  Nothing more than great athletes the NCAA is using as a cover to profit from.