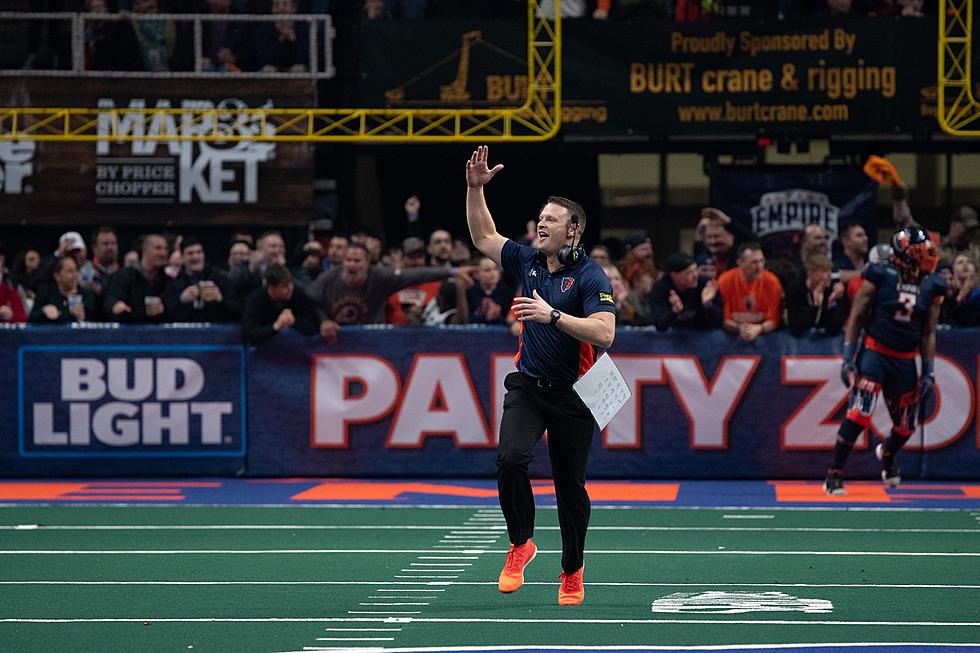 Rob Keefe Is Returning To Albany Arena Football
Albany Empire Rob Keefe
The Albany Empire left some big shoes to fill for whatever Arena Football team calls the Times Union Center home next (even if it's the Albany Empire) but a familiar face might make that a lot easier. Head Coach of the Albany Empire Rob Keefe is returning to the Capital Region and will coach the Albany Arena team from the National Arena League as early as next year.
A press release from the NAL confirmed Keefe's return earlier today:
"The Times Union Center is excited to welcome Rob back," said General Manager Bob Belber. "Coach Keefe is a stand-up guy both on and off the field, and we can't wait to see his energy back on the field." "I am very excited to return to Albany," said Head Coach Rob Keefe. "I am looking forward to renewing our great team and continuing the wonderful relationships with our fans and sponsors in the community. There is a lot of work to do and I am most certainly up for the challenge. My passion and heart will be on full display as we strive to win both on and off the field for the Capital Region." "Rob Keefe is a first-rate coach who has proven himself time and time again, including when he led the Albany Empire during an unmatched regular season and their AFL Arena Bowl Championship last year. He clearly has also won the hearts of Capital Region fans, which was demonstrated by crowd of more than 12,000 people that showed up to the Times Union Center that night," said County Executive McCoy. "I'm confident that by bringing back Coach Keefe, we will be able to replicate that kind of enthusiasm in downtown Albany next year and maybe even bring us another championship."
Coach Keefe joined Levack and Goz to tell the Albany Arena Football fans why he felt this was the right league and team for him to join.
Enter your number to get our free mobile app