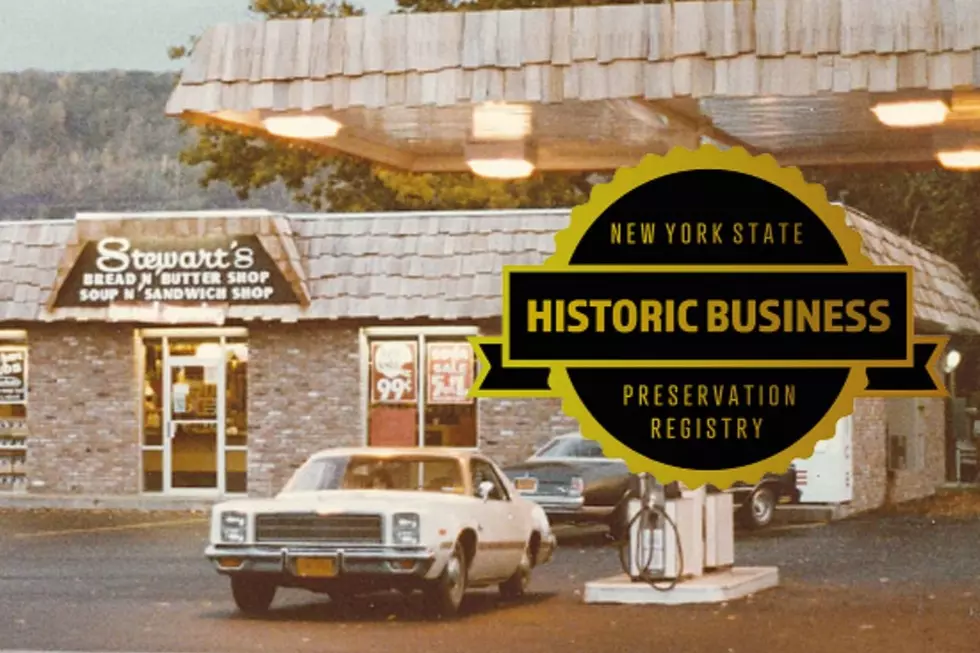 New York State Honors the Remarkable History of Stewart's Shops
Canva/NYS Parks
Odds are you've enjoyed their ice cream, sampled their creative coffees, or just filled up at one of their numerous locations. Stewart's Shops are an integral part of Capital Region life, and New York State is officially immortalizing their contribution to the area.
Established in 2020, the New York State Historic Business Preservation Registry celebrates businesses that have been open for 50 years or longer and contributed to their community's history in a significant, lasting way.
The Registry is a branch of the New York Parks Department, which is in charge of the state's historic preservation. Nominations must be sponsored by either the Governor, Lt. Governor, or a State Senator or Representative.
Stewart's Shops is the latest inductee to the Historic Business Preservation Registry's inaugural class. The Saratoga County business was nominated by Representative Mary Beth Walsh and Senator James Redisco, and certainly hits over the time frame – the company that now has hundreds of locations and thousands of employees started as a small ice cream shop in 1945 by Percy and Charles Dake. Stewart's was honored with an induction ceremony at that original Ballston Spa location.
It's my opinion, as the author, that Stewart's should be accepted into the Registry solely based on the contribution to society their Maple French Toast Coffee makes. That stuff is a modern marvel. But I get more into detail about that here.
Other Capital Region mainstays elected into the Historic Business Preservation Registry inaugural class are DeFazio's, Perreca's Bakery, Lansing Farm, Curtis Lumber, N. Fox Jewelers, DeCrescente Distributing Co., and Trustco Bank.
See These Eight Family Movies Free At Albany's Palace Theatre
This year's Summer in the City lineup features a wide selection of movies for kids of all ages featuring dragons, robots, a certain large canine, and one movie your kids probably already know by heart. Tickets are now available to claim at the
Palace Theatre's website
and are first come, first served.