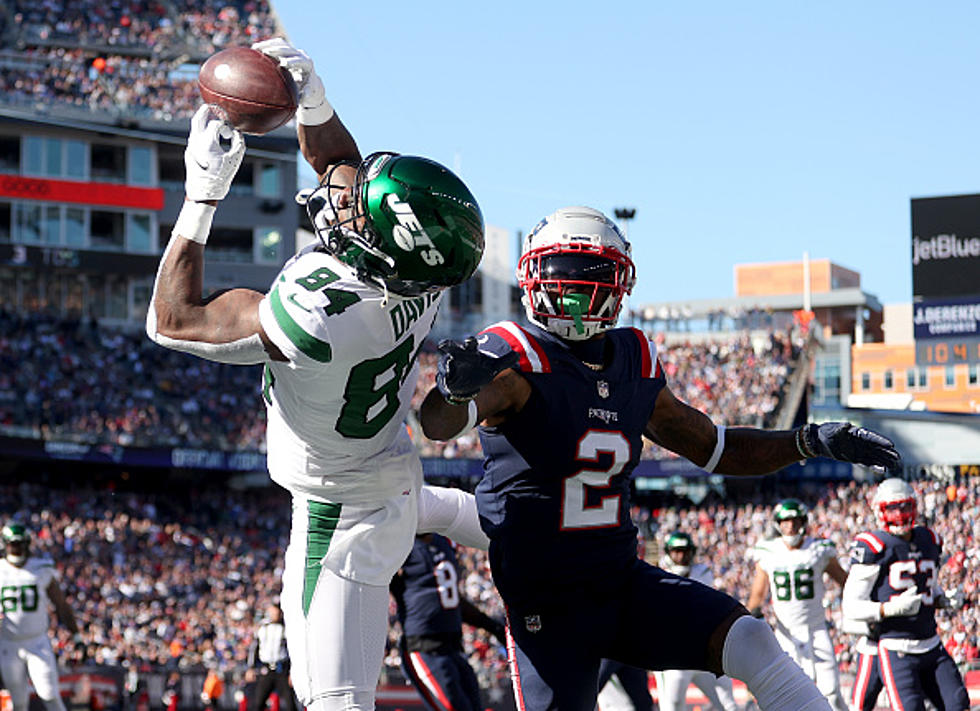 'Surprised' New York Jets Look To Replace Weapon For Rodgers
Getty Images
As the team prepared for their final preseason match-up against their stadium roommates, the New York Jets offense took a hit, when veteran wide receiver, Corey Davis announced his retirement. The 28-year old was in the final year of his 3-year/$37.5 million contract with Gang Green. The oft-injured receiver was being counted-on as part of Aaron Rodgers' arsenal.
Now, 'surprised' Jets' general manager, Joe Douglas is faced with replacing Davis with a weapon, to the liking of his sometimes-fickle quarterback. Heading into the off-season, no one really expected the veteran wide receiver to still be on New York's roster in late August, due to his $10.5 million salary cap hit. Douglas now gets to use that money to help find a replacement for Davis.
According to Zack Rosenblatt of theathletic.com, the Jets are now $19.5 million under the salary cap, thanks in part to Aaron Rodgers' self-imposed pay-cut. Experts predict that Randall Cobb will command the immediately available targets, that Davis would have had. Cobb is 33-years old and a step slower these days but Rodgers trusts him.
Now the question is: are there any free agents available that would fit Nate Hackett's offense and get approved by Rodgers? Or, will the Jets look at an internal option to fill Corey Davis' roster spot. Veteran wideout Jarvis Landry is a free agent but he is more of a slot receiver. That role belongs to Mecole Hardman, who was signed by Douglas in March. However, there is another option coming up in a few days.
On Tuesday, NFL franchises must cut their rosters down to 53 players to start the season. Teams are currently carrying 90 players. Plenty of quality receivers will be amongst those released by organizations in less than a week and Joe Douglas knows it. There is no need for the Jets to go out and make a move, just yet. When they do, they will have the money to entice any receiver that becomes available. The Athletic suggested that Jets fans should keep their eyes on Terrace Marshall, Jr. from the Carolina Panthers, Cedrick Wilson, Jr. from the Miami Dolphins and Kendrick Bourne from the New England Patriots. The next week should be an interesting one for Gang Green and their following.
Dumbest Driving Moves Seen In New York
You have spoken and these are the dumbest driving moves seen in New York State. Be safe out there.
Upstate NY State Park Named Among Best Hiking Spots in America - See Photos
An Upstate New York state park has been named among the best hiking spots in America for 2023. Have you ever explored this incredible terrain?