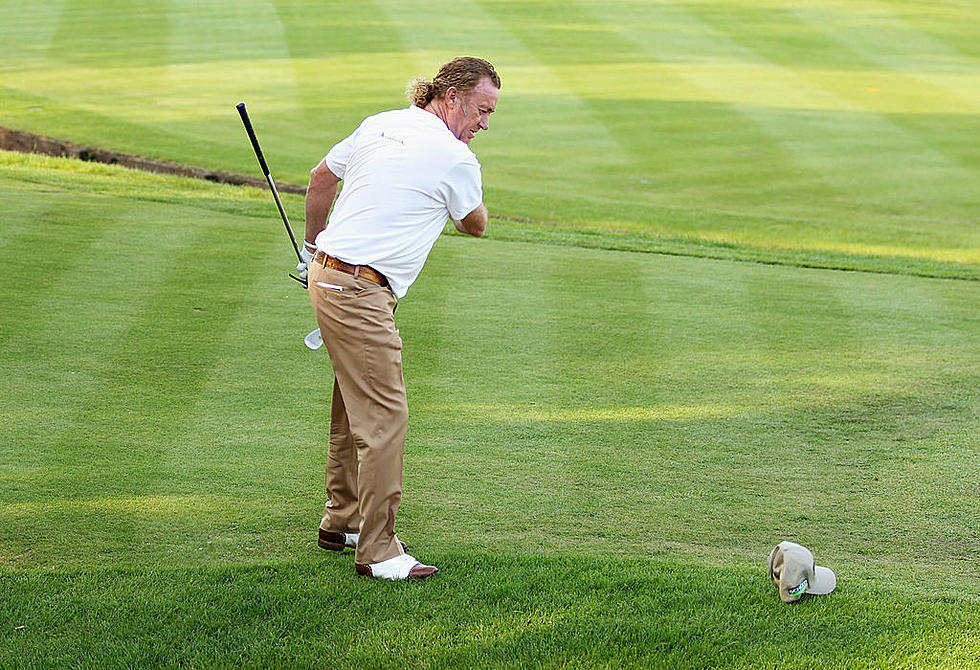 The Five Golf 'Circle of Life' Events That Make is Frustratingly Fun
Getty Images
My friend Matt loves to use a roulette analogy for different events in life: the wheel always comes back around. Essentially, no matter how much you're down by, sooner or later, your luck will turn.
This is how I view my time on the golf course. I've started to make my way around the Capital Region's best golf courses. I played Frear Park in Troy a few weeks back, Charlie and I were at McGregor Links Country Club back in June, and we'll be in Delmar with the Albany FireWolves in September. There are an incredible amount of quality courses in the area, and I am excited to continue to explore them.
No matter how many balls I've lost, trees I've hit or curse words I've said, something will draw me back in.
I got back into golf at the beginning of the pandemic, when golf courses (in Connecticut, at least) were one of the few venues allowed to open early on during the surge of COVID-19. Golf Digest put out an interesting article about the surge in popularity of golf during 2020, including this stat here:
The NGF count showed 24.8 million golfers in the U.S. in 2020, an increase of 500,000 and 2 percent over 2019. It is the largest net increase in 17 years. - Golf Digest
6.2 million people were considered "new players" in 2020. So, 6.2 million people probably experienced what I've deemed the "circle of life" in the game of golf. Allow me to elaborate.
---
1. "Wow, I really think I've figured something out today!"
No matter what, the circle always begins with a sense of hope. You've hit a few strong tee shots, your iron game is clicking, you're reading greens like Tiger Woods...whatever it is, something seems to have "clicked" for you in your golf game. You begin to twirl your club after a good shot, like this:
You begin to shout things like "Go!" or "Get down!" or "Be good!" at your golf ball. Dare I say it, you're...confident?
---
2. That one pesky tree, or that one pesky pond.
Then, it happens. Whatever the hazard of choice is that day, it seemingly springs to life out of thin air, swallowing your golf ball whole. You drive your cart to the area in question, and no matter how many times you're sure you see the ball in the distance, it's always a shiny leaf on the ground.
---
3. "I will never play this sport again!"
You've reached the end of your rope. There isn't a CHANCE you set foot on a golf course again. You can already see dust starting to collect on your clubs.
---
4. "Wait...that was a pretty great shot."
Now, you're on Hole No. 18. You considered finishing your round early, but you decided against it, getting your money's worth and soldiering on. As you stand at the tee box on 18, you have nothing to lose. You skip your practice swings, neglect the yardage and the wind, and grip-and-rip it. There goes the golf ball, dead straight, right down the middle of the fairway. You're confused, and you're relieved, but you're also frustrated.
---
5. Same time next week?
You sheepishly enter the clubhouse, and approach a smiling golf professional, standing at the counter, pencil in hand. The golf pro knows exactly what happens, because he's seen it a million times before. He could quote you line-for-line through the entire round. The agony of defeat, followed by the slight sliver of hope that you encountered on your last hole. You book another tee time, and you're ready to get hurt again.
---
Sound familiar?
LOOK: Here are the 10 US golf destinations with the most courses per capita
Discover where you can find the best access in the country for your pick of courses, the unique terrain that lends itself to world-class golf, and what makes select clubs noteworthy.
KEEP READING: See how sports around the world have been impacted by the coronavirus