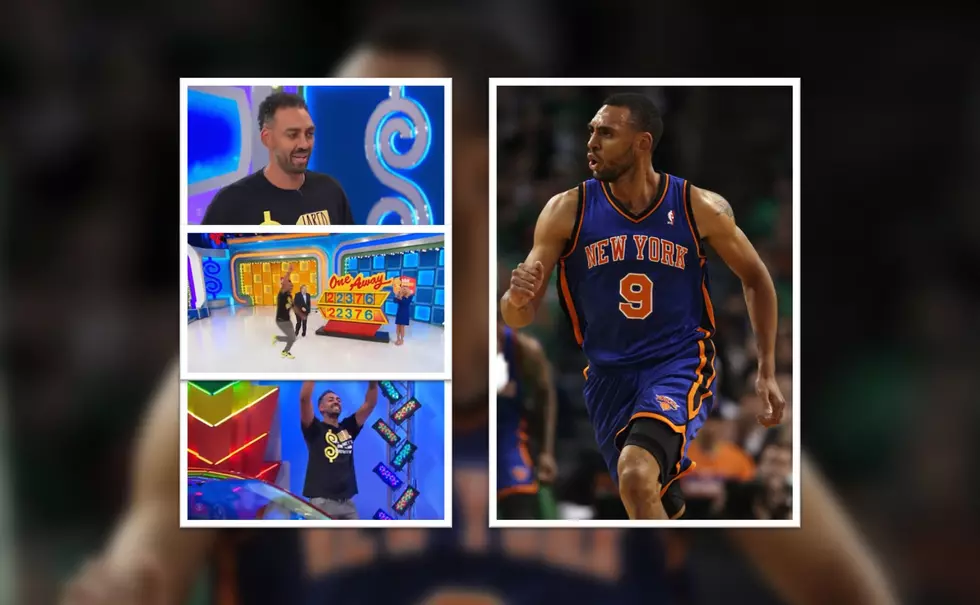 This Former New York Knicks' Big-Man Won Big on a TV Game Show!
Getty Images / YouTube (@nypostsports)
Sports fans often wonder to themselves: wow, what ever happened to that guy?
The relationship between a professional athlete, and a fan of the team they play for, is a very interesting one. Game-in and game-out, fans cheer for their favorite players. They scream a player's name in excitement, and curse the same name in frustration. Then, the player leaves, or retires, and most times, we have no idea what happens in the life the athlete after that point.
So, if you've recently asked yourself, wow, what ever happened to Jared Jeffries, I can tell you this: he's having a pretty great week.
---
11-Year NBA Veteran and Former New York Knick Wins Big on The Price is Right
A story from CBS Sports shared the details of a particularly exciting post-playing career moment for Jared Jeffries. Jeffries is a veteran of 11 NBA seasons after being a Second Team All-American in college with Indiana, and finishing as a national runner-up with the Hoosiers in 2002.
Six of those seasons came with the New York Knicks, a team for which he averaged 4.3 points per game over 299 contests. He last laced it up in the NBA in 2013, and since that time, he's had a number of careers, including one year as Director of Player Personnel for the Denver Nuggets.
Fast forward to 2023, and Jeffries made a surprise appearance on game show, The Price is Right. He appeared on the episode that aired Monday, January 9th, and upon being called to Bidders Row, immediately won a set of designer watches.
He was then entered into a game called One Away, where he played for the prize of a soon-to-be-revealed Toyota Corolla. Here's how it went:
He actually won the darn thing!
For those unfamiliar with the game, here is the official description, courtesy of CBS Sports:
"Each correct digit is one away from each of the wrong digits. The contestant attempts to form the price of the car. The contestant is then told how many digits are correct, and if at least one is correct, is given a second and final chance to form the price of the car."
The clip begins with three digits in the price already revealed, and Jeffries waiting to see the reveal of the fourth digit. Since he had correctly identified the "6" at the end of the price, if a red "7" was revealed, he knew he was a winner.
The rest, as they say, was history.
Jeffries would move onto the third stage as a winner on The Price is Right: the Wheel. Three contestants, including Jeffries, took turns spinning the wheel, attempting to spin a total monetary "value" that added up to a total of $1.00.
Jeffries' pursuit of a Showcase Showdown victory was ended at the Wheel, but the day was anything but a loss. He left with watches, a new car, and an incredible story being shared by basketball fans across the country.
The Albany Area's Favorite Sports Movies of All-Time
From Caddyshack to Miracle to Field of Dreams and beyond, we asked and you answered, and gave us your favorite sports movies of all-time.
Seven Meals Created By Buffalo Bills' Private Chef That Went Viral
Darian Bryan is the personal chef for Buffalo Bills' stars like Stefon Diggs, and has gone viral multiple times for the wild meals he prepares before gameday.