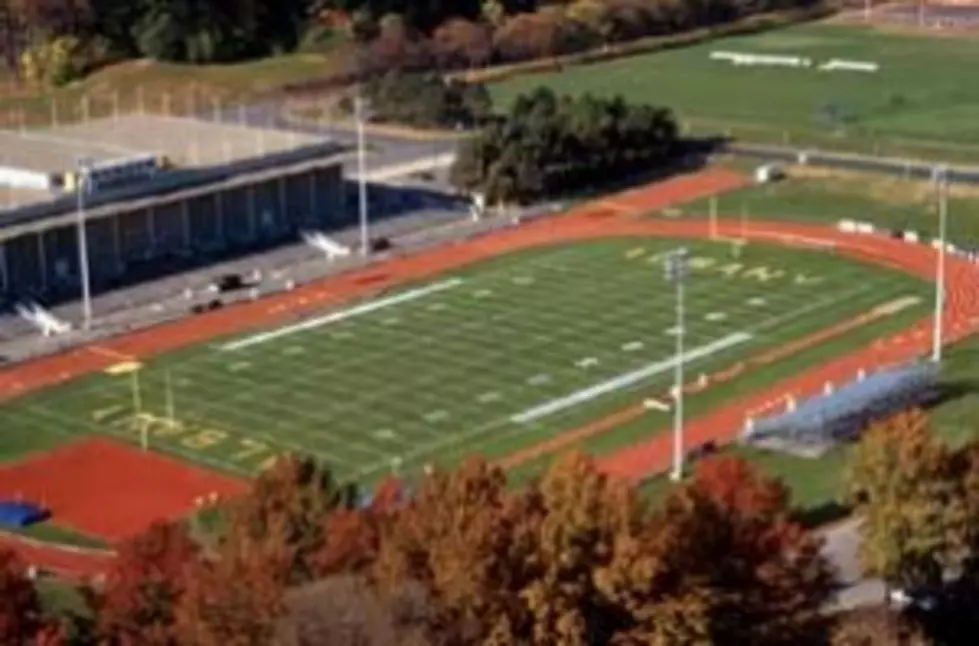 UAlbany Will Build New Football Stadium
The plans have been four years in the making, but it looks like the UAlbany Great Danes will have some new athletic facilities as soon as next year -including a brand new football stadium.
In a story first reported by Mark Singelais of the Times Union, UAlbany will start a total overhaul of its athletic facilities this coming winter. The school has hired the Atlanta-based construction firm Heery International to design and build a multi-use stadium that includes a football field, which would be completed by late 2012.
UAlbany representative Karl Luntta told the Times Union that the stadium will likely be moved from its current on-campus location, which is behind the Physical Education building.
Luntta also went on to say that the cost and capacity of the stadium were yet to be determined, but Heery International has proposed to start with an initial capacity of 6,000, with the potential to expand seating to accomodate 24,000 fans. If and when those expansions are made, there are plans to add suites and club amenities.
Along with the construction of a new football stadium, the entire overhaul of UAlbany's athletic facilities would include the repair/replacement of the track surrounding the current football field, as well as the construction of an artificial turf field for rec clubs and intramural activities.
Luntta also says that the project will be funded through state-appropriated critical maintenance funds, capital funds, and private fundraising.