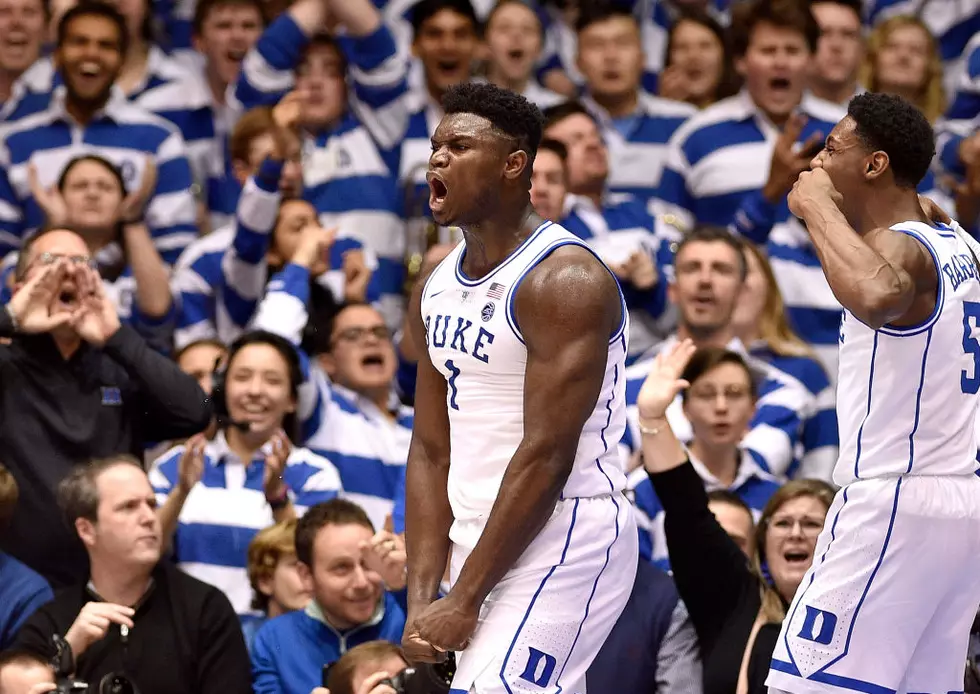 Was Duke-UCF The Best Game Of The NCAA Tournament?
Getty Images
Each Monday at 4:00 pm Levack and Goz recap the stories in a  segment called Monday Mirages. What was real and what was just an illusion from this past weekend in sports? What has staying power and what is not going to last past this week? Each week, Monday Mirages is brought to you by the Integrative Sleep Center. This week, the focus centered on recapping the NCAA tournament and preparing for the first games of the New York Yankees' season.
The field for the NCAA's Sweet Sixteen is now determined. Was Sunday's game between Duke-UCF the best game of the tournament? Has the lack of upsets into the second weekend hurt the NCAA tournament? Is Masahiro Tananka the most important New York Yankee for the early part of the season? Plus is The Dirt worth watching on Netflix this weekend?  If you missed this week's version, check back later this week for the audio link below.