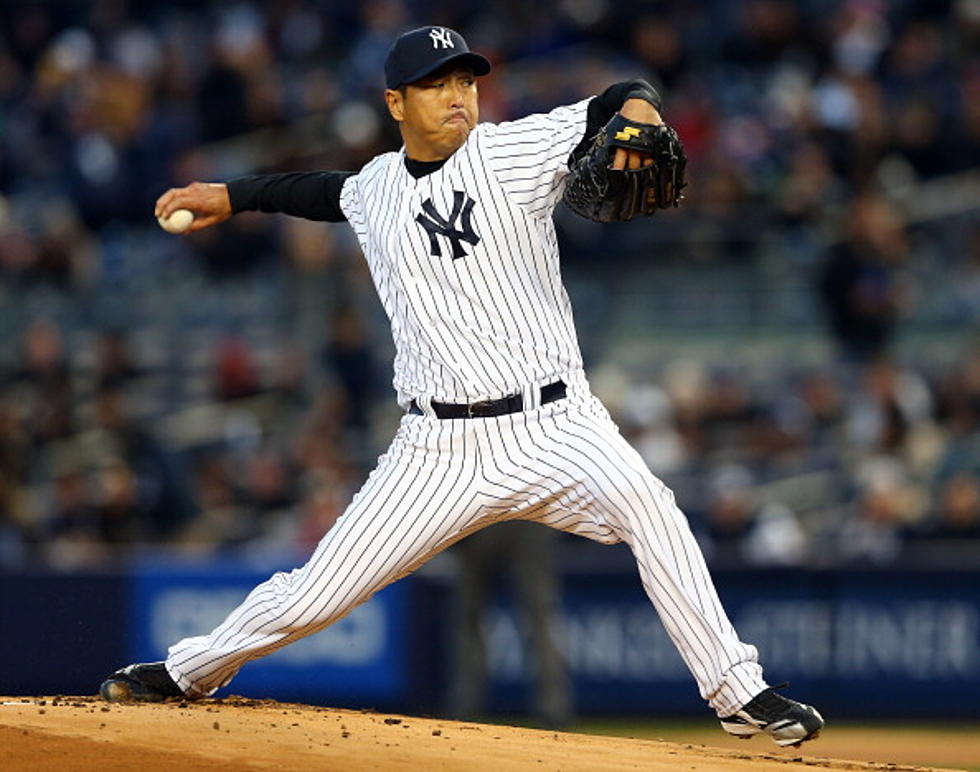 What Twins-Yanks Has Taught Us So Far
Photo by Elsa/Getty Images
The Yankees and Twins will play a rubber match today before baseball's All-Star break.  CC Sabathia and Kyle Gibson will pitch against each other.  What have we learned about this series up to this point?  Simply this.
The Yankees still for the most part dominate the Twins.  For some reason or another, New York is a match-up problem for Minnesota year after year, going back more than a decade.  Expect the pinstripes to take game three in the Bronx with the pitching edge in Sabathia.
Hiroki Kuroda has been the Yankees' best pitcher.  He won game one and set the tone.  Where would New York be without him?
The Yankee offense is still dreadful.  Three runs in two games against young, growing pitchers?  Pathetic.
Stop Mauer and Morneau, and you likely win.  The Twins have no firepower in their offense, no pitching and an unproven bullpen outside of All-Star Glen Perkins.  If you stop Joe Mauer and Justin Morneau, you are likely to beat the Twins.
Phil Hughes is still what he is.  A few good starts in a row?  It leads to him giving up more home runs against Minnesota, overall a punchless lineup.  The Yanks need to end the Phil Hughes era after 2013.
By:  Mike Lindsley, "Mid-Day with Mike," M-F 1-4, Yankees pre/post game host on 104.5 The Team ESPN Radio.  Follow him on Twitter at Twitter.com/MikeLSports.