What Will The Yankees Lineup Look Like Against Dallas Keuchel?
Getty Images
The lineup for the the New York Yankees in ALCS Game five is out and we now know who will be tasked with getting runs against Houston Astros Ace Dallas Keuchel.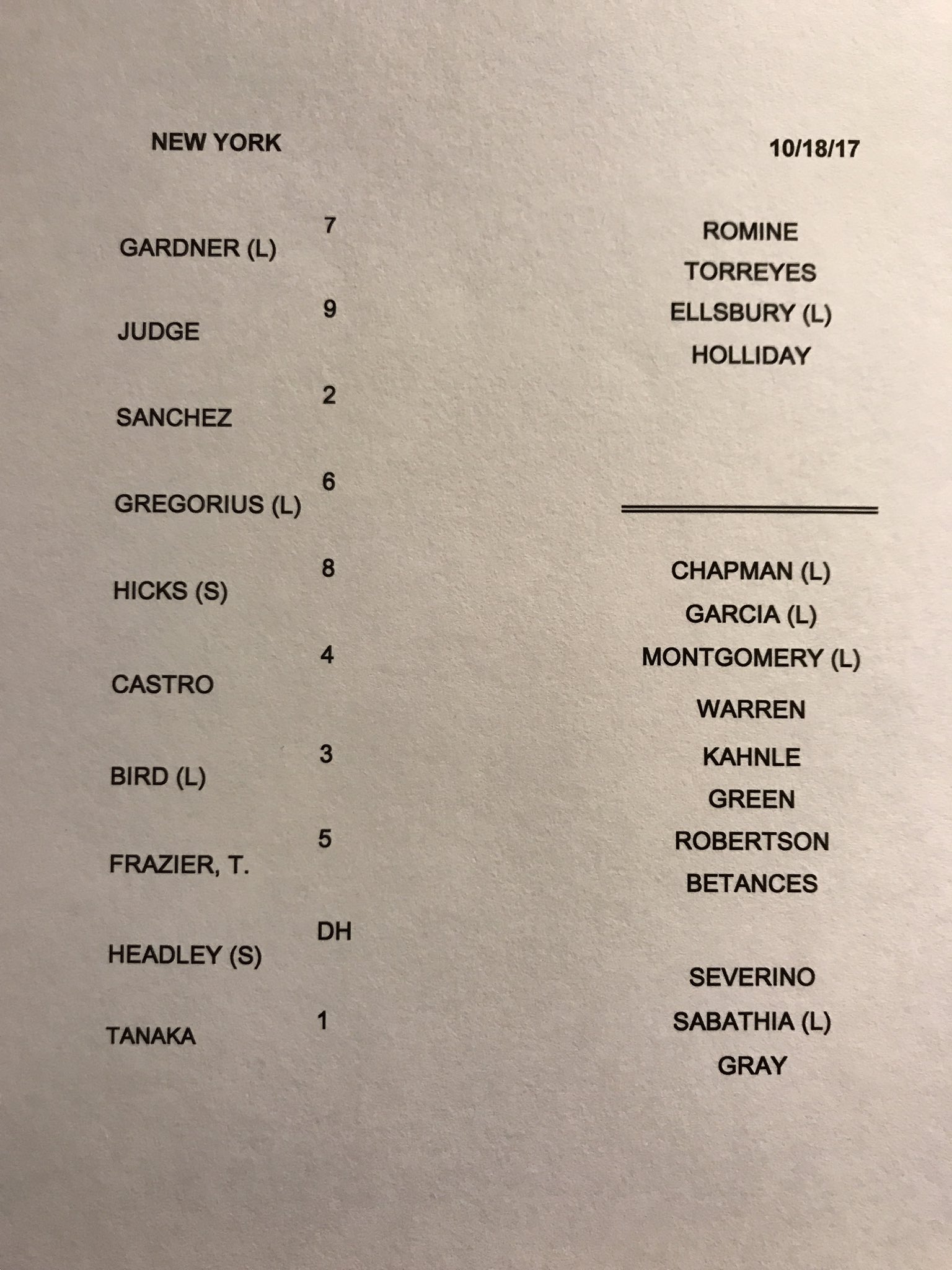 Chase Headley bat 9th and be the DH meaning Matt Holliday and Jacoby Ellsbury will be coming off the bench if at all. Gary Sanchez will be back behind the plate and batting clean up so Austin Romine and also Ronald Torreyes will join Holliday and Ellsbury on the bench. Put that together with a well rested bullpen and it feels like a good night for the Yankees is ahead.