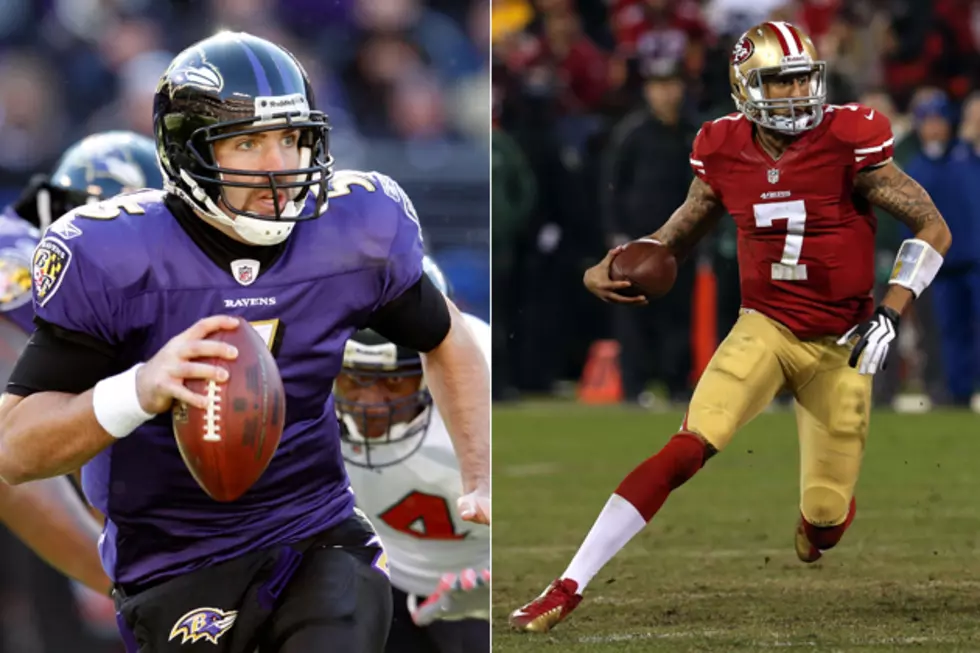 Who Would You Rather Have at Quarterback, Colin Kaepernick or Joe Flacco? — Sports Survey of the Day
Rob Carr, Stephen Dunn / Getty Images
As you may have heard, there's a big football game this weekend. The two starting quarterbacks both come with question marks, but both also have their fans—and those numbers grow by the day. So which would you rather have?
Joe Flacco beat Peyton Manning and Tom Brady in leading the Baltimore Rvens to the Super Bowl, expelling many of the rumors that he couldn't get the job done in the playoffs. Lucky for Flacco, Troy Polamalu was nowhere in sight this postseason.
Colin Kaepernick came out of nowhere when Alex Smith went down with a concussion just past the halfway point of the season and now has the 49ers one win away from their record-tying sixth championship. But he's still very inexperienced; even with all that obvious talent, the enormous pressure of a Super Bowl might prove too much.