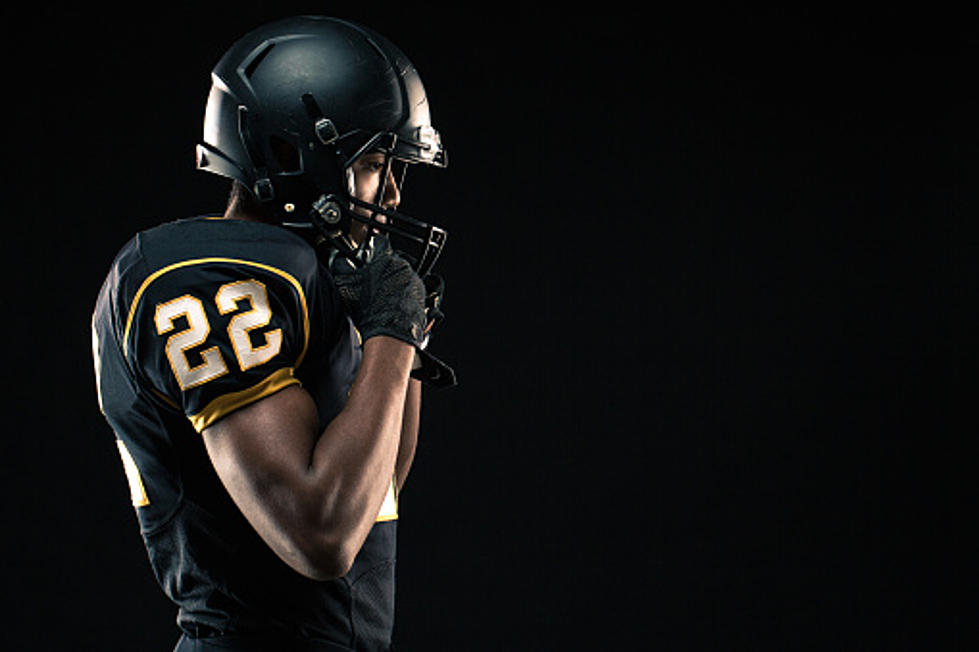 Whose New York HS Football Road Made It to the Carrier Dome?
Getty Images/iStockphoto
The final 20 New York State public high school teams that played this weekend in the state semi-finals. There were 5 games at Middletown High School and 5 at Cicero-North Syracuse High School. 3 of the 20 teams were Section II champions, Class B Ravena-Coeymans-Selkirk, Class C Schuylerville and Class D Greenwich.
Greenwich played in the early game on Friday in Middletown and was the first Section II team to go down. Section 7 Class D champ Moriah handled the Witches 28-7. Section V Class D winner Oakfield-Alabama/Elba got trounced by Section IV's Tioga 49-6 in the other early game.
In the 6 o'clock games, at Middletown was the battle of the Section I Class A's Rye vs. Somers and it didn't disappoint. It was tied 7-7 at half and Somers won it on a 4th quarter touchdown 14-7. In the other 6pm Class A matchup Section III champ CBA-Syracuse defeated Section VI Jamestown 20-18. CBA scored 12 unanswered 4th quarter points to win that nail biter.
On Saturday in the noon game at Middletown, Section II's Schuylerville Black Horses were more than ready for their Class C battle against Section I power Dobbs Ferry. The Horses rattled off 38 first half points while giving up only 7 on route to a 52-14 victory and a trip to the Carrier Dome and the state championship. Congratulations to head coach John Bowen and the entire Schuylerville Black Horses. In the noon game at Cicero-North Section IV champ Chenango Forks beat Section V champ East Rochester/Gananda 39-18.
The 3pm games were the battle of the Class B's. Section II's Ravena-Coeymans-Selkirk led by head coach Gary VanDerzee had been riding a storybook tale into the semi-finals this season but ran into a tough Section I Pleasantville defense on Saturday. The Panthers held off RCS 15-7 to advance. In the other Class B game Section IV's Maine-Endwell defeated Section VI's Western New York Maritime/Health Sciences Charter 41-8.
The Class AA were the feature games of Saturday with the 6pm kick at each location. In Middletown, Section I champ Carmel pounded Section IX champ Newburgh Free Academy 47-13. At Cicero-North Syracuse, Section VI champ Bennett shutout home team, Section III champ Cicero-North Syracuse 38-0. All 5 Class championships will be next Friday and Saturday at the Carrier Dome. Stay tuned to The Drive with Charlie & Dan weekdays from 3p-7p for more details.
Lake Placid's Lady in the Lake