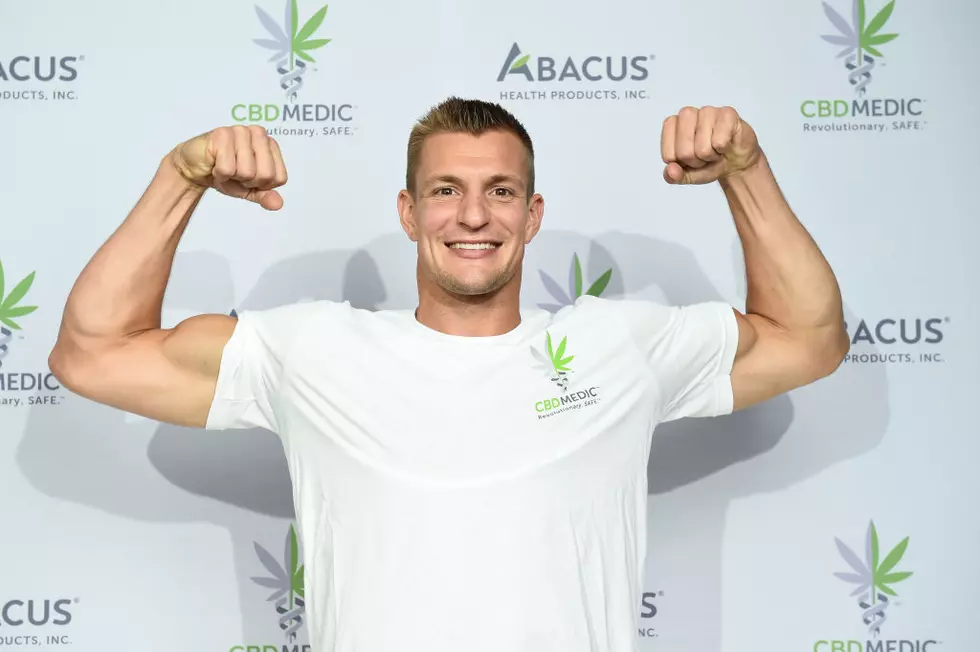 Will Rob Gronkowski Return To the NFL Or Join The WWE? [VIDEO]
Getty Images for CBDMEDIC
Retired New England Patriots Tight End Rob Gronkowski has flirted with the idea of returning to the NFL at some point but could the WWE be in Gronk's future? Gronk is good friends with WWE Superstar Mojo Rawley and Gronk called his friend out.
Not to be outdone TMZ Sports got a hold of Mojo and asked him how seriously he's taking Gronk's challenge?
At this point they both seem like a long shot to me. Gronk has lost a considerable amount of weight which could make him faster but not as big when it comes to blocking or shedding defenders. The one thing that seems very clear is Gronk will not be getting married any time soon.