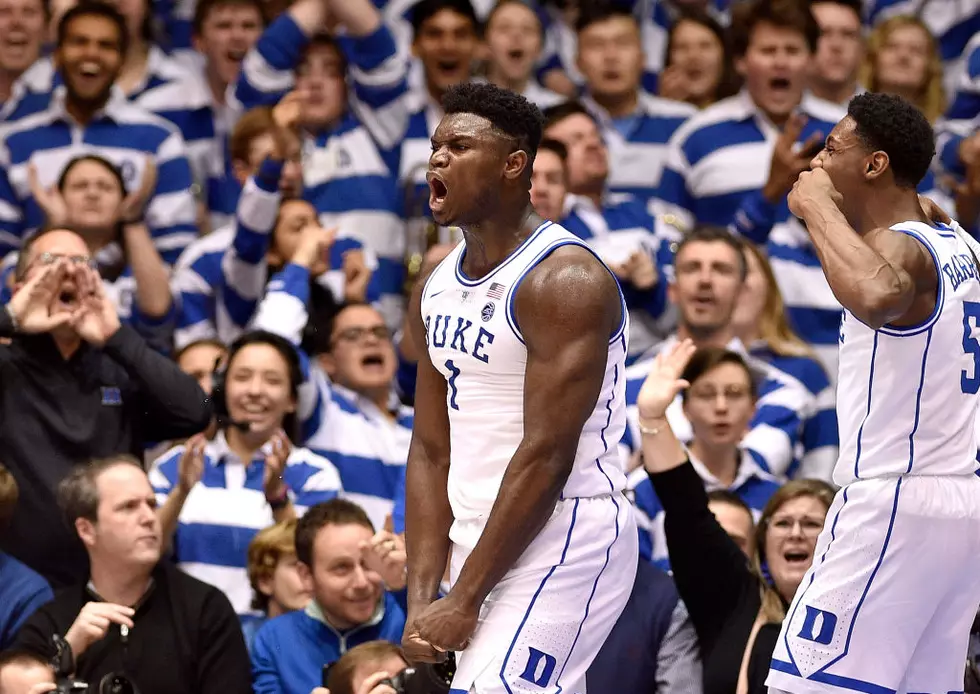 Getty Images
Tonight the Syracuse Orange get the "pleasure" of welcoming Duke University Forward Zion Williamson back to College Basketball. The Fabulous Freshman was dominating NCAA hoops when a sneaker malfunction sidelined him for the last six games. The 6-7 285 pound Freshman is back and looks as dominant as ever.
February 20th against the North Carolina Tar Heels, Zion's Nike "PG 2.5" sneaker named for Oklahoma City Thunder star Paul George ripped off it's sole causing a sprained right knee.
Tonight in the ACC Tournament Quarterfinal match up against the Syracuse Orange Zion is wearing the Nike "Kyrie 4". Early on Zion is dunking, rebounding and drawing fouls like there was never an issue. If Williamson is 100% it's likely Duke will not only win the ACC tournament but will also be a strong favorite to win the NCAA tournament as well.
After potentially cutting the nets down in Minnesota in April Zion's next stop will be joining whoever wins the NBA draft lottery. The clear top pick in the 2019 NBA Draft will be Zion and with his size, speed and skills he could be a huge factor in turning that NBA team's future around in a hurry.