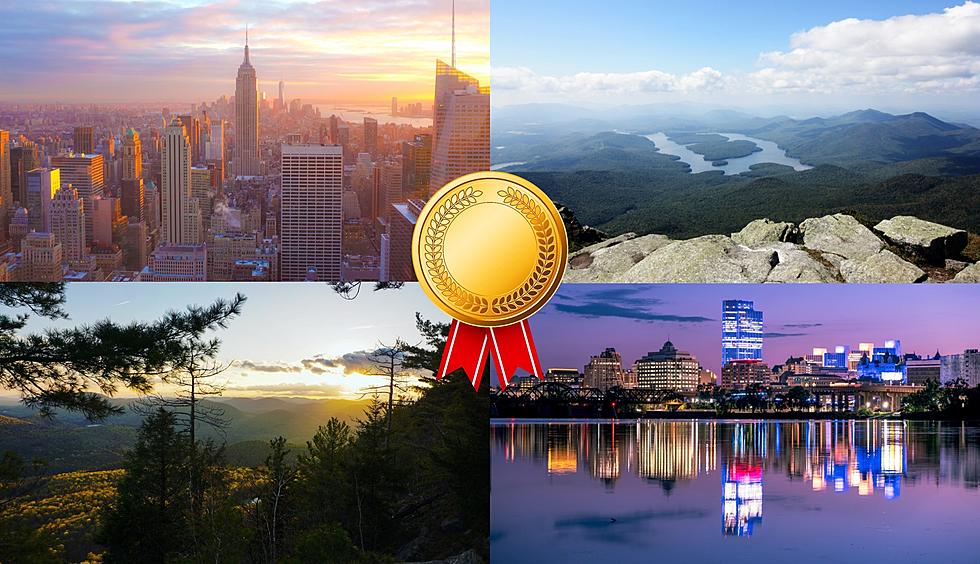 A Whopping 21 Countries Claim New York is America's Best Vacation State
Unsplash
If you live in New York, you know better than most that the Empire State has something for just about everybody.
If you like the city life, then New York City is for you. If you want a city, but not the city that never sleeps, then Albany, Buffalo and Syracuse are the perfect places to visit. On the opposite end of the spectrum, you can find scenic locations like The Adirondacks, Lake Placid and more, all of which are just a drive away.
We understand all of that as New York residents, but apparently, residents of other countries have learned this information, too. Just how popular of a state to visit is New York?
---
Study: New York is the Preferred U.S. State for Residents of Other Countries
A study done on the blog Airport Parking Reservation broke down Google search data to determine the states that were frequented most often by residents of other countries when vacationing to the United States.
The report analyzed search data for flights across 72 countries to find out which states are the most popular, and by doing this, it was determined that New York was the most popular state in the country for citizens of other countries to visit.
The United Kingdom, Norway, Netherlands, Canada, Mexico, and South Africa are among the 21 countries that ranked New York as the No. 1 state in the United States to visit when on vacation. In total, 69 countries (of the 72 included in the study) had New York ranked somewhere in their top-five U.S. states.
New York defeated Pennsylvania, which came in 2nd on the list, with 61 countries ranking it within their top-five states for a visit across the pond.
Out of the states surrounding New York on the map, only Pennsylvania and Connecticut cracked the list for the Top 10 most popular states for residents of other countries to visit. Here is the rest of the top-ten list:
New York (69 rank it as top-five; 21 countries rank it 1st)
Pennsylvania (61)
Hawaii (52)
Michigan (47)
Florida (35)
Alabama (29)
Arkansas (17)
Georgia (12)
Connecticut (12)
California (7)
New York residents are undoubtedly proud of where we live, as we should be. That said, it's a nice bit of extra validation to have residents from other areas across the world searching for ways to visit the Empire State.
Six Capital Region Counties Among Best 15 to Retire to in New York
When it's time to retire, residents of New York might want to look for homes in these counties, as the cost of living and amenities stand out from the rest.
Six Capital Region Counties Among 25 Best for Young Professionals
When starting out in the real world, New Yorkers are choosing these counties to live in more than most. How do Capital Region counties stack up against the rest?