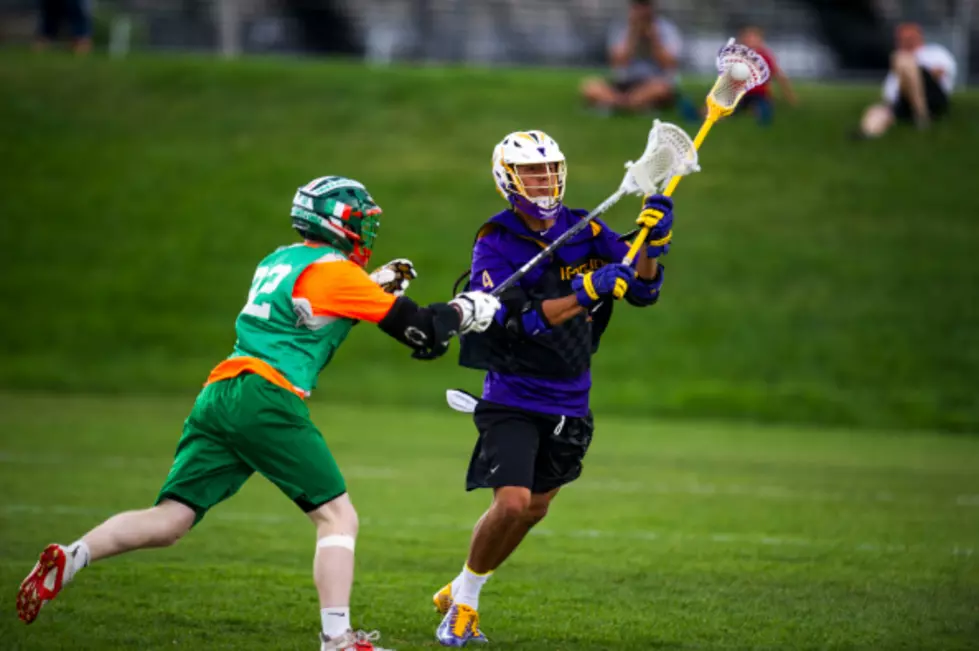 Albany Lacrosse Event Gets Massive Boost
Lyle Thompson had 17 goals in the tournament (Getty Images).
Capital Region sports fans may have the biggest professional lacrosse event ever playing here locally in the near future. Earlier this week, the Premier Lacrosse League and the Major League Lacrosse announced that the leagues would be merging. The PLL provided this statement on the news of the merger on the league's official website
The PLL and MLL have created an internal team that will oversee the success of the transition, including: front office, team and player orientation; the 2021 season schedule, which will include former MLL team markets; and a long-term plan to develop youth lacrosse players in historical MLL communities.

In the coming months, details will be announced regarding the 2021 Expansion Draft, as well as more information on how transitioning MLL players may enter the PLL Player Pool.
One of the teams involved in the merger is the MLL's Boston Cannons. Former UAlbany lacrosse standout Lyle Thompson is the best player on the Cannons roster. Thompson is regarded as being one of the greatest lacrosse players in the history of the sport.
In 2019, fans packed Casey Stadium for a PLL event. The league had announced that the event would be returning to Casey Stadium in 2020, but due to COVID-19 concerns, the event did not take place. What does the merger mean for the future of professional lacrosse? Many lacrosse insiders including  Paul Rabil and ESPN's Anish Shroff believe this helps expand the popularity of the professional level of the game.
For more updates on when the next professional lacrosse event could be heading to Casey Stadium, make sure to be listening to 104.5 The Team. You can listen to 104.5 The Team anywhere you go by downloading the FREE 104.5 The Team app below.
Enter your number to get our free mobile app
NEXT UP: Our Favorite #518RainbowHunt Pics