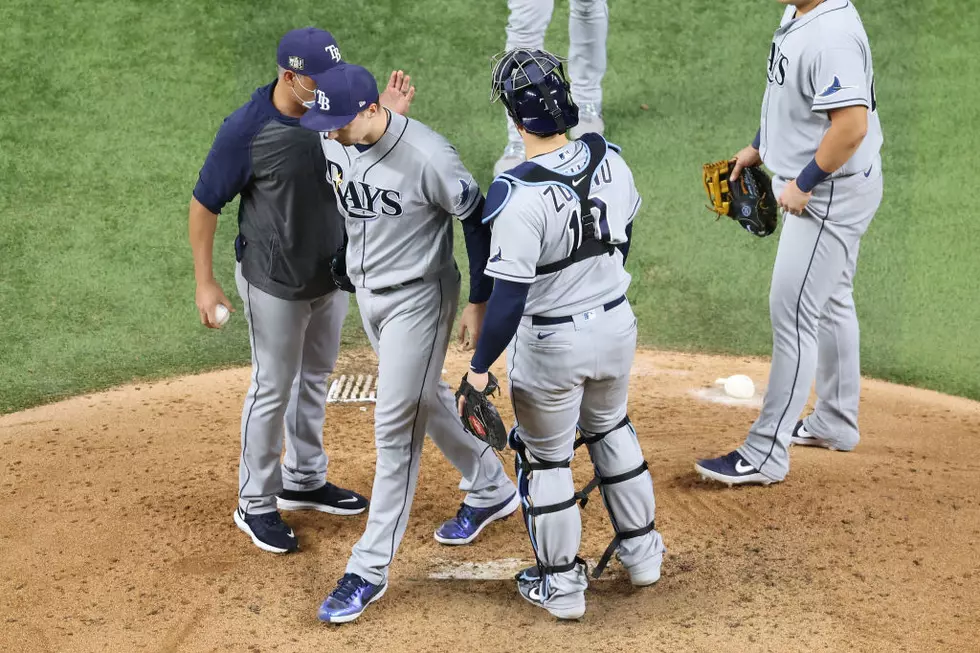 Analytics Are Saving Baseball – Return Of War Pig [AUDIO]
Getty Images
The World Series is over and the Los Angeles Dodgers have won their first Championship since 1988. You'd think that would be the only conversation today but sadly no. Between Dodgers' third baseman Justin Turner finding out he was COVID-19 positive during the game and the debate on if pulling Tampa Bay Rays pitcher Blake Snell happened too early not many people are happy about last night. One person is thrilled by the use of analytics in baseball and he doesn't care if you like it or who you think really won last night. Everyone's favorite stat nerd "War Pig" is here to celebrate Rays manager Kevin Cash and explain why the Rays were the real winners last night.
Anyone that listens to Levack and Goz here on 1045 The Team knows the show hates W.A.R. - Wins Above Replacement. It's become the go-to stat for anyone that wants to undermine the instincts of the game and a managers ability to "go with his gut". Sadly there are many fans of W.A.R. and analytics out there. Earlier today the loudest and most abrasive supporter of not only W.A.R. but analytics as a whole tells us all why the Tampa Bay Rays and their manager Kevin Cash are the real winners of the 2020 World Series.
Here's the War Pig himself making his case for why Cash and the Rays won it all last night.
Enter your number to get our free mobile app
The 30 Raunchiest R-Rated Comedies