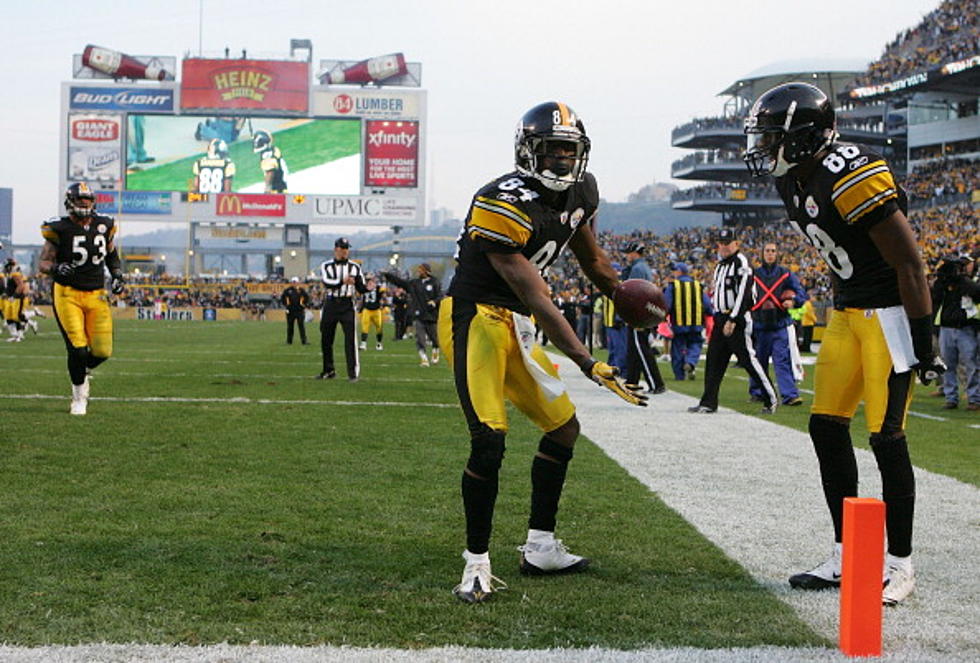 Antonio Brown Does Flamboyant End Zone Dance [VIDEO]
Photo by Jared Wickerham/Getty Images
Antonio Brown celebrated his first career NFL touchdown reception in memorable fashion. 
Hines Ward isn't the only Pittsburgh Steelers' wide receiver who can bust a move.  Antonio Brown shook what his mama gave him after his first career touchdown reception.  Brown's first TD occurred in a 25-17 win on Sunday against the New England Patriots. 
The Central Michigan product has been productive this year for the Steelers.  He has 34 catches for 341 yards and one touchdown.  Antonio Brown hasn't shaken his groove thang after each catch.  The Central Michigan product saves his gyrating specifically for the end zone.
Brian Noe is the Program Director at 104.5 The Team, ESPN Radio in Albany, NY.  Brian also hosts "The Noe Show" each weekday from 1-3pm ET on WTMM.