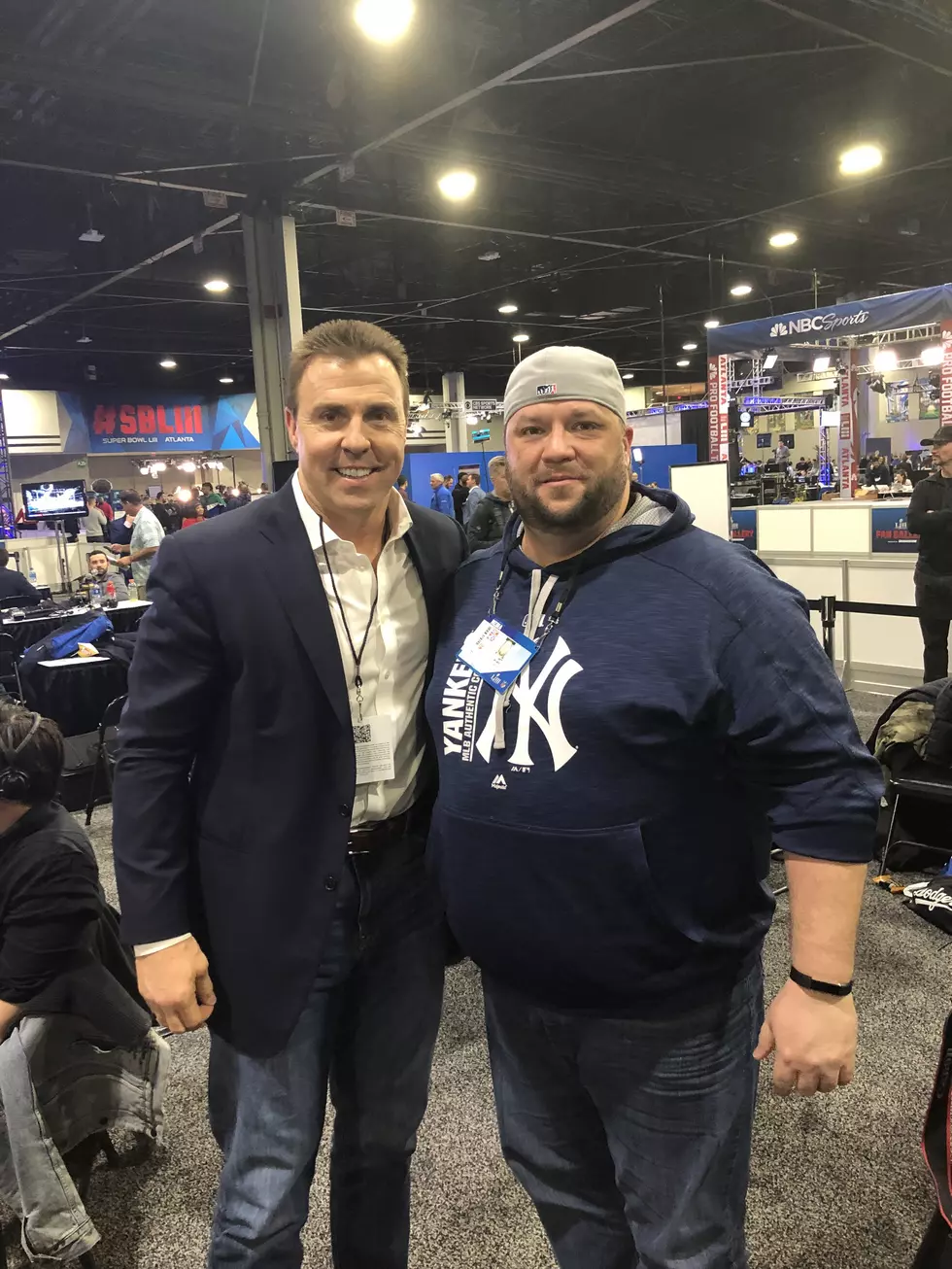 Bill Romanowski Relives Levack's Worst Super Bowl Memory [AUDIO]
The Levack Collection
In the kind of moment that can only happen on Radio Row leading up to the Super Bowl Goz and I were just getting ready for the show when I heard a story that forced a tear to my eye. From my right I hear the story of how the Oakland Raiders lost Super Bowl 37 from someone who played in the game, Bill Romanowski.
Romo was recounting the meltdown of his Raider team against the Buccaneers and I couldn't help but react. I didn't even notice that his wife was watching me. She was so kind and we both shared horror stories about the game and then she said "Bill has to come on your show!"
Here's Bill Romanowski on Al Davis and his time with the Raiders:
Levack and Goz are on the air all week long from Atlanta starting at 2pm. Have you missed any interviews, funny moments or memorable sights from Atlanta? To listen to interview on-demand download the FREE 1045 The Team app or follow 1045 The Team on social media.
Facebook: facebook.com/1045theteam
Twitter: @1045theteam @tomgozz @thejefflevack