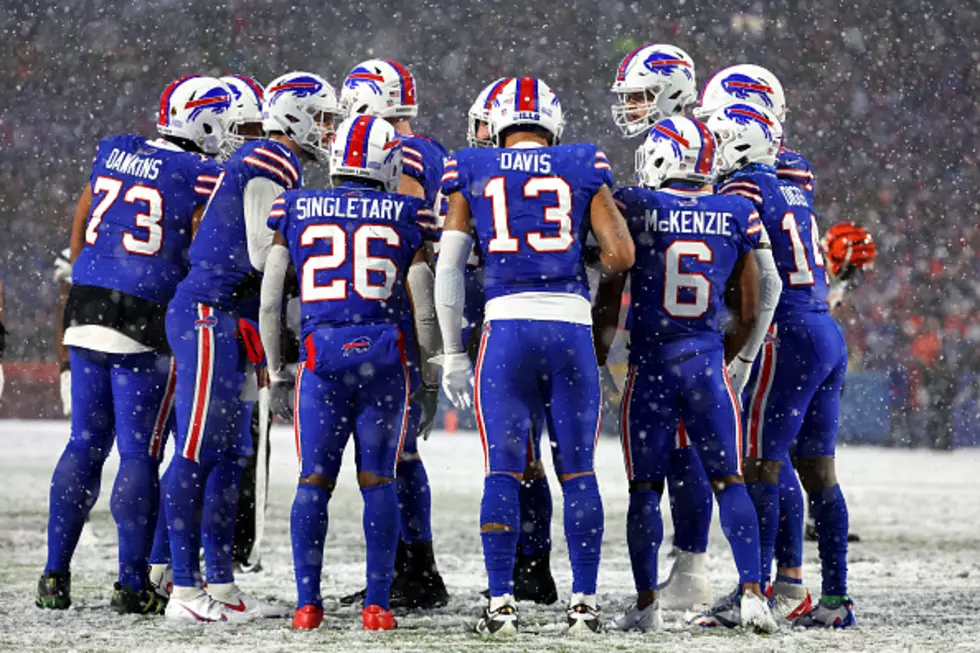 ESPN Show Predicts the Bills Will Miss the Playoffs Next Season
Getty Images
The Super Bowl is still just under two weeks away and we have everything to get through with the NFL off-season, but it's never too early to look ahead to the following regular season.
The Buffalo Bills are coming off their second straight AFC Divisional round playoff loss, with a Wild Card and AFC Championship loss before that. Despite the fact they have made the playoffs in four straight seasons, they have not yet made it to the Super Bowl in the Sean McDermott era.
The Bills will need to upgrade at positions like wide receiver and offensive line, along with handling some of their pending free agents.
Jordan Poyer, Tremaine Edmunds, Devin Singletary, Jamison Crowder, Shaq Lawson and Jordan Phillips are just some of the pending free agents and with the salary cap at $224.8 million, the Bills will be hard pressed to keep even a third of their free agents.
There is already pessimism for the Bills 2023 season with one ESPN radio and TV show.
Keyshawn Johnson, who is a former star receiver in the NFL and current co-host on the Keyshawn, JWill & Max show, predicted five playoff teams from 2022 won't make the playoffs in 2023, and the Bills are one of those teams...
I agree with the Tampa Bay Buccaneers and the Minnesota Vikings; maybe the New York Giants...but I absolutely do not see the Bills and Jaguars missing the playoffs.
That's what happens when you have a loss as bad as the one the Bills had against the Cincinnati Bengals. That and the potential of losing some free agents.
Bills general manager Brandon Beane has his work cut out for him over the next three months.
Four Bills Players Who Could Leave Buffalo in 2023/2024
Four players that Buffalo Bills general manager Brandon Beane will have to make decisions on.
16 Buffalo Bills With Some Of The Best And Worst Nicknames
22 Famous Buffalo Sports Phrases Every Die-Hard Bills and Sabres Fan Knows
Being a sports fan in Buffalo is sometimes like knowing a different language. Here are 22 of our favorite Buffalo sports phrases you already know if you're a huge fan! And if you're new here, here's how to catch up.