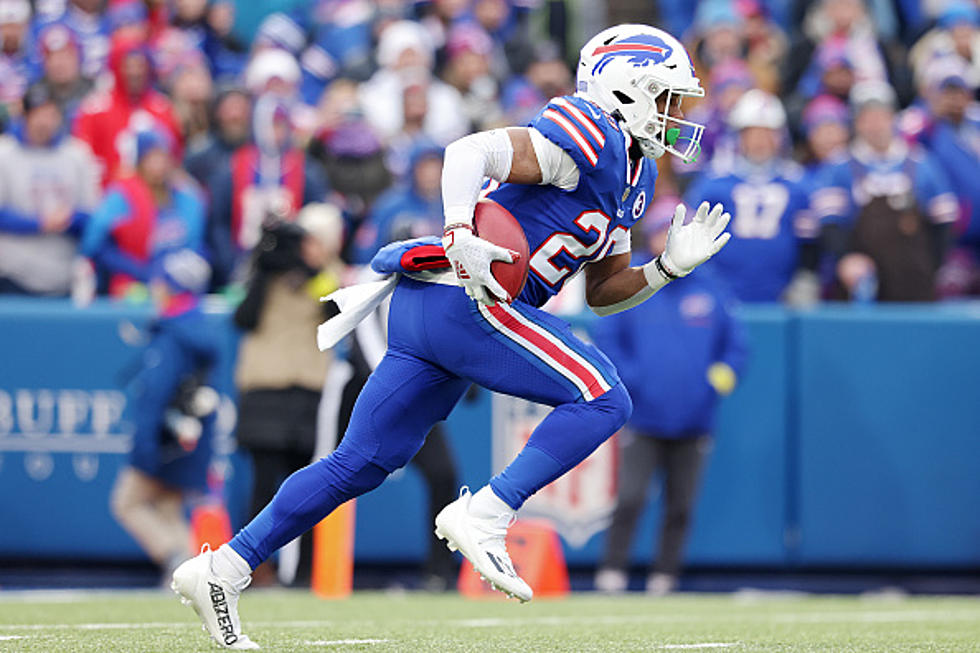 Fan-Favorite Buffalo Bills Player Could Be Cut
Getty Images
The start of NFL free agency is next week, with Wednesday at 4 pm being the official start of the new league year.
The Buffalo Bills have a lot of work to do. They have to be below the 2023 salary cap total of $227+ million. The Bills are estimated to be roughly $17.7 million over the cap as we sit here today on Thursday, March 9th, but one or two restructures by general manager Brandon Beane will easily get rid of the salary cap space deficit.
Restructuring Josh Allen and Von Miller's 2023 base money into signing bonuses would save roughly $30 million against the 2023 salary cap.
The Bills could also decide to release players to help get cap relief, which are typically veterans who are deemed expendable.
The two players that immediately come to mind are running back Nyheim Hines and wide receiver Isaiah McKenzie.
Hines' salary cap hit is nearly $4.8 million in 2023, while McKenzie's is $2.5 million. The Bills would save well over $7 million and there would only be $300k in dead cap for 2023 combined, if both were released.
It's hard to imagine McKenzie as part of the Bills plans past the 2023 season, with this being the final year of his contract.
Hines, on the other hand, seems more likely to stay with the Bills but he's making almost twice as much as McKenzie and the Bills could decide they need to allocate money elsewhere.
McKenzie leaving would be a blow to the fanbase if he should leave, since he's been big in the Western New York community since he arrived in 2018 and has been a tremendous asset to the Bills locker room -- he's an amazing person.
But it's a business and while it's far from certainty, don't be surprised if one or both are not on the Bills roster by week 1.
Best Free Agents Signed By The Buffalo Bills
The Buffalo Bills are gearing up for a run at the Super Bowl next season and some big-time free agents are already reaching out to the Bills looking to join the team. Check out some of the best free agents the Bills have signed in the past.
22 Famous Buffalo Sports Phrases Every Die-Hard Bills and Sabres Fan Knows
Being a sports fan in Buffalo is sometimes like knowing a different language. Here are 22 of our favorite Buffalo sports phrases you already know if you're a huge fan! And if you're new here, here's how to catch up.
16 Buffalo Bills With Some Of The Best And Worst Nicknames