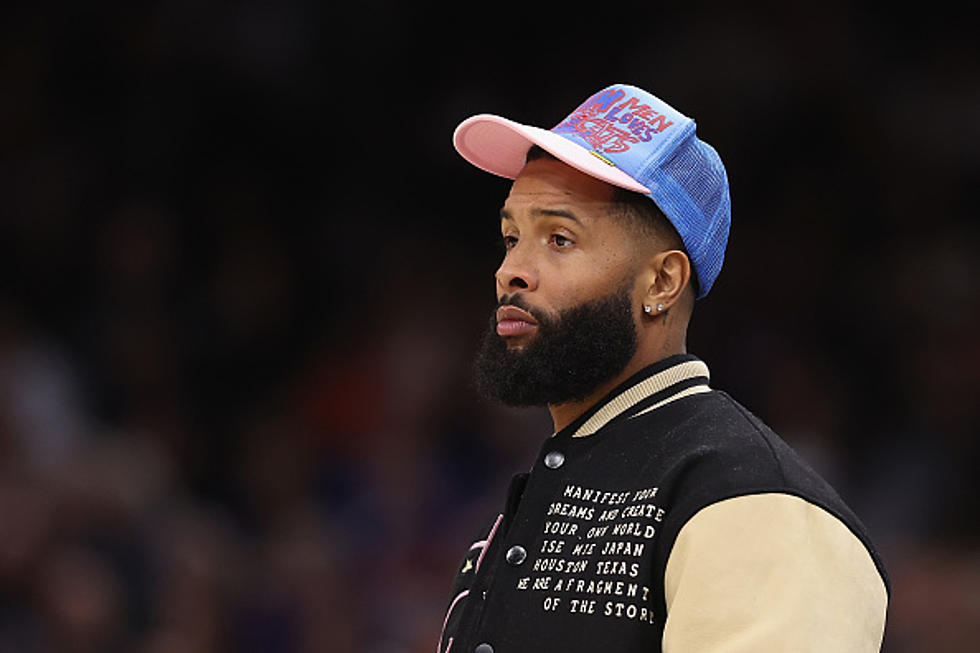 This Could Mean OBJ is Coming to the Buffalo Bills
Getty Images
The Buffalo Bills have made the playoffs the last four seasons, but they have not made it to the Super Bowl yet in the Sean McDermott and Brandon Beane era.
The Bills are still considered one of the best teams in the league, at least according to the sportsbooks in Vegas, which have the Bills at second or third in Super Bowl odds going into the 2023 season.
However, the Bills need to worry about re-signing pending free agents with no cap space (currently) to do so. It stands the reason that the Bills will restructure a few contracts to get some cap space available.
They have made coaching changes, like firing safeties coach Jim Salgado and hiring for Houston Texans safeties coach Joe Danna. They made another move this week for a position coach being filled and many fans are wondering if it means star free agent wide receiver Odell Beckham Jr. is coming to Buffalo.
Tom Pelissero of The NFL Network is reporting that the Bills have hired Adam Henry as their new wide receivers coach. This after former wide receivers coach Chad Hall left for the same position with the Jacksonville Jaguars.
Henry's previous stops as a wide receivers coach include LSU (2012-2014), New York Giants (2016-2017) and the Cleveland Browns (2018-2019).
All of those stops were with Odell Beckham Jr. Henry has followed where OBJ has gone for many stops over the last decade.
Most of the replies are saying OBJ could be coming to Buffalo.
I'm sure the Bills will be one of the teams who will stay in touch and explore signing Beckham Jr. this spring, but it remains the field as the better chance for signing OBJ.
Best Free Agents Signed By The Buffalo Bills
The Buffalo Bills are gearing up for a run at the Super Bowl next season and some big-time free agents are already reaching out to the Bills looking to join the team. Check out some of the best free agents the Bills have signed in the past.
16 Buffalo Bills With Some Of The Best And Worst Nicknames
22 Famous Buffalo Sports Phrases Every Die-Hard Bills and Sabres Fan Knows
Being a sports fan in Buffalo is sometimes like knowing a different language. Here are 22 of our favorite Buffalo sports phrases you already know if you're a huge fan! And if you're new here, here's how to catch up.