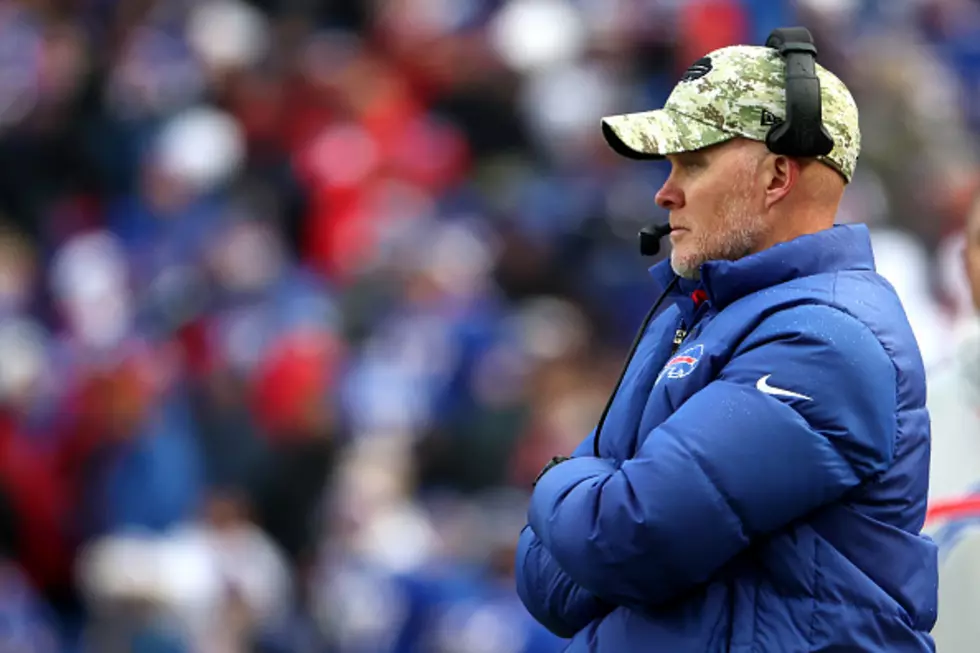 Five Bills Players are Sick; Unable to Run a Normal Practice
Getty Images
The Buffalo Bills were back at practice on Wednesday afternoon, as the team is 100 percent focused on playing the AFC North's Cleveland Browns this Sunday at Highmark Stadium. It will be another 1 pm game.
The Bills players and the staff and crew at Highmark Stadium will be attentively watching the weather reports and deciding what to do about clearing out snow from the pending lake effect snowstorm that will be in Western New York from Thursday evening into Sunday.
As of now, the Bills are preparing normally, but Bills head coach Sean McDermott gave an update before today's practice about injuries and even illness.
McDermott announced that five Bills players would miss Wednesday's practice with a non-COVID related illness.
Matt Milano, Jordan Phillips, Tim Settle, Cam Lewis and Reggie Gilliam are all out today with an undisclosed illness.
The Bills also don't have linebacker Tremaine Edmunds at practice today, while Jake Kumerow and Greg Rousseau will also miss with high ankle sprains. Josh Allen will be limited.
Because of all the players out sick, on top of the pre-existing injuries, the Bills can only run individual drills today. They don't have enough players to conduct a normal practice.
Hopefully, no more players get sick, since it's an illness bad enough to force players to miss a practice.
The Bills hope to get healthy against a Browns team who may not be on their way to the playoffs this year, but have arguably the best running back in the NFL at the moment, Nick Chubb.
The Bills defense will be tested again.
Gameday Rules For Buffalo Bills Fans That Watch From Home
16 Buffalo Bills With Some Of The Best And Worst Nicknames
22 Famous Buffalo Sports Phrases Every Die-Hard Bills and Sabres Fan Knows
Being a sports fan in Buffalo is sometimes like knowing a different language. Here are 22 of our favorite Buffalo sports phrases you already know if you're a huge fan! And if you're new here, here's how to catch up.