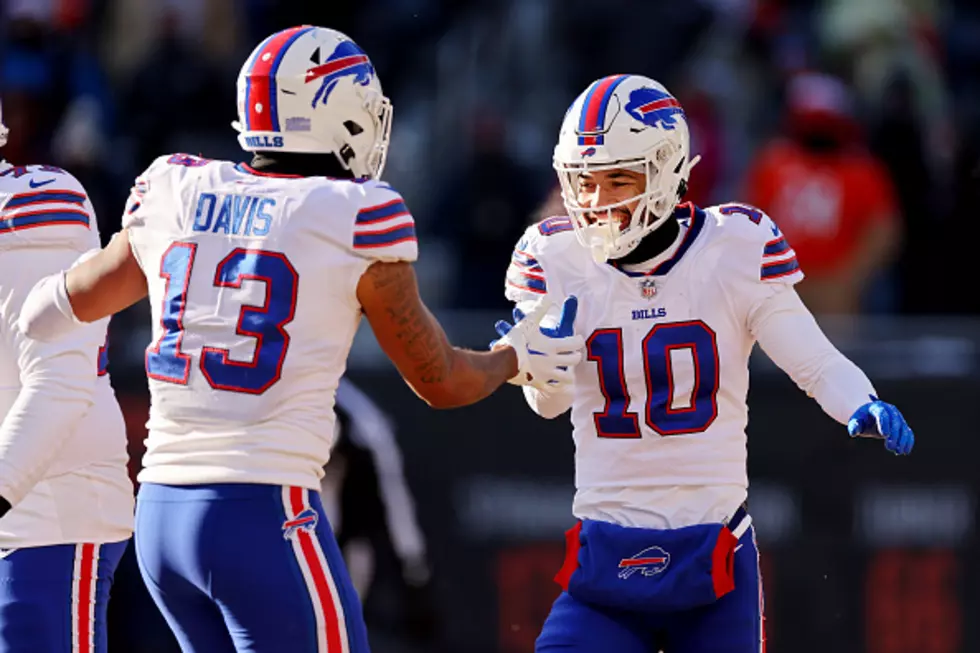 Report: Beloved Coach is Leaving the Buffalo Bills
Getty Images
The Buffalo Bills are heading into the off-season with more questions than they have had in the last three years, because of the way the season ended against the Cincinnati Bengals in the AFC Divisional round.
The Bills will have a challenging off-season, since they are projected around $20 million above the salary cap, with a few important pending free agents. They also would like to get better at a few positions, such as offensive line and wide receiver.
However, the coaching staff needs addressed to.
The Bills are looking like a team that will keep their offensive and defensive coordinator (Ken Dorsey and Leslie Frazier), but they have lost assistant offensive line coach Ryan Wendell to the Los Angeles Rams, who became their new OL coach.
On Friday, the Bills lost a beloved part of their staff.
Wide receiver coach Chad Hall is leaving the Bills to become the Jacksonville Jaguars new wide receiver coach.
Hall's contract was up, according to Tom Pelissero of The NFL Network.
Hall has been with the Bills since 2019 and has been absolutely adored by the players, especially the wide receivers. Gabe Davis, Stefon Diggs and Isaiah McKenzie have all talked glowingly about Hall as a coach and as a person.
This means the Bills have changes, to some degree, at three coaching positions: safety, offensive line, wide receiver...which just so happens to be the three positions that fans and media want to see addressed most in free agency and the draft.
The Bills fired safeties coach Jim Salgado after the season, replacing him with former Houston Texans coach Joe Danna.
The Bills also reportedly hired former Carolina Panthers assistant Al Holcomb as a senior defensive assistant.
Four Bills Players Who Could Leave Buffalo in 2023/2024
Four players that Buffalo Bills general manager Brandon Beane will have to make decisions on.
Complete List Of Buffalo Bills Available On Cameo
16 Buffalo Bills With Some Of The Best And Worst Nicknames