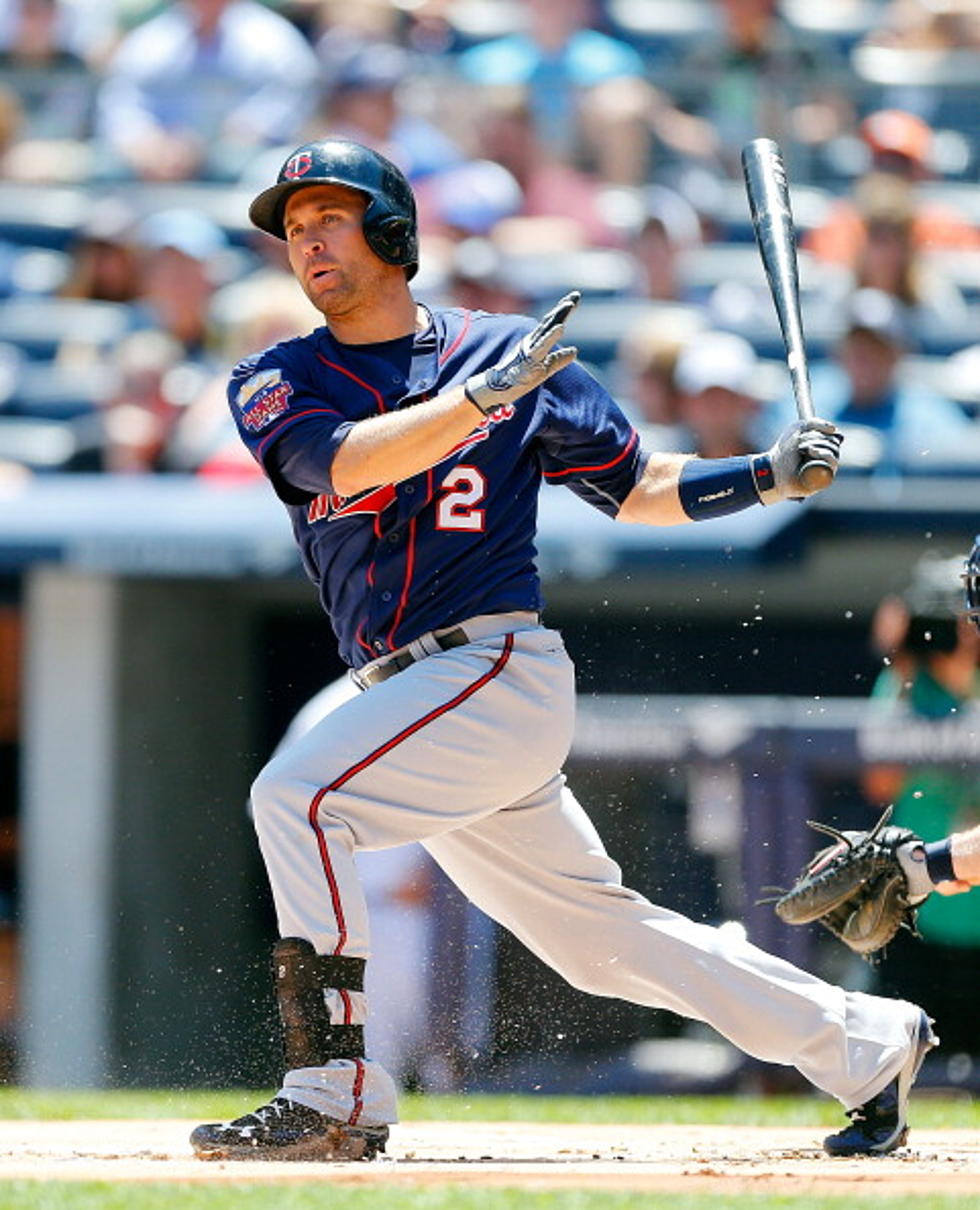 Bullpen Can't Hold Lead for Yanks
Brian Dozier had a go-ahead double in the 9th on Sunday (Getty Images).
NEW YORK (AP) -- Phil Hughes pitched eight poised innings in his return to New York and wound up a winner when the Minnesota Twins rallied past the Yankees 7-2 Sunday behind big hits from Josh Willingham and Brian Dozier in a six-run ninth.
Willingham belted a tying homer on the first pitch from closer David Robertson, denying rookie Chase Whitley his first major league victory. Robertson (0-2) then walked two batters and gave up Dozier's two-out double, putting the Twins on top 3-2.
Eduardo Nunez, also let go by the Yankees, lined a two-run double on Matt Daley's first pitch. Oswaldo Arcia added a two-run single off Matt Thornton to make it 7-2, all but sealing Minnesota's second victory in the three-game series.
Hughes (6-1) held his former team to three hits — all in a row to begin the fourth — and retired his final 15 batters during his sixth straight win.