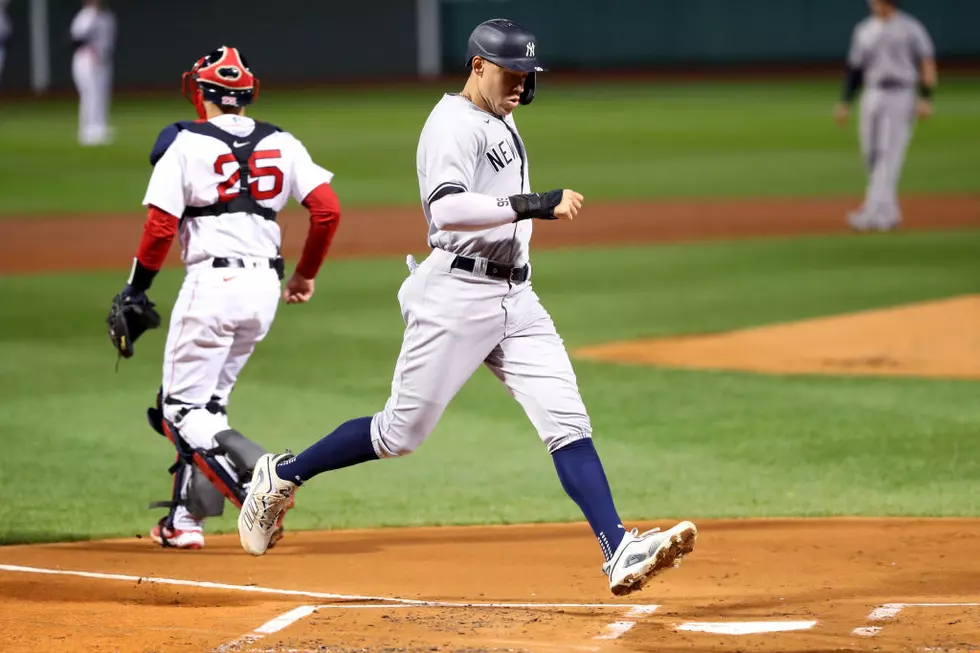 Buster Olney Predicts A 4-Way Battle For The AL East [LISTEN]
Getty Images
The New York Yankees and the Boston Red Sox haven't even played each other yet and the Yanks have already played 42 games. With the Red Sox currently on top of the American League East is one of the bigger surprises of this young season the 19 games between them and the Yankees loom large in deciding the outcome of the division. ESPN MLB Insider Buster Olney cautions fans of the two teams to not get tunnel vision because there's no shortage of competition in the AL East.
While we all painted the National League East as the top to bottom division to watch in the off-season many didn't expect a four-team log jam from the Yankees, Red Sox, Tampa Bay Rays, AND Toronto Blue Jays. Buster Olney thinks not only will these four teams stay competitive it could get bad enough that Dan (our resident filthy Red Sox fan) and me (Levack the amazing Yankees fan) might need to be separated throughout the deciding stretch of the 2021 MLB season. Listen to Buster Olney's full interview below.
In case you missed it Buster also echoed my sentiment that the upcoming Derek Jeter docuseries from ESPN, The Player's Tribune, and MLB will not get deep into anything off the field of play. Picture "The Last Dance" but instead of Michael Jordan controlling the narrative, it'll be Derek Jeter.
LOOK: Here Are 30 Foods That Are Poisonous to Dogs
To prepare yourself for a potential incident, always keep your vet's phone number handy, along with an after-hours clinic you can call in an emergency. The ASPCA Animal Poison Control Center also has a hotline you can call at (888) 426-4435 for advice.
Even with all of these resources, however, the best cure for food poisoning is preventing it in the first place. To give you an idea of what human foods can be dangerous, Stacker has put together a slideshow of 30 common foods to avoid. Take a look to see if there are any that surprise you.