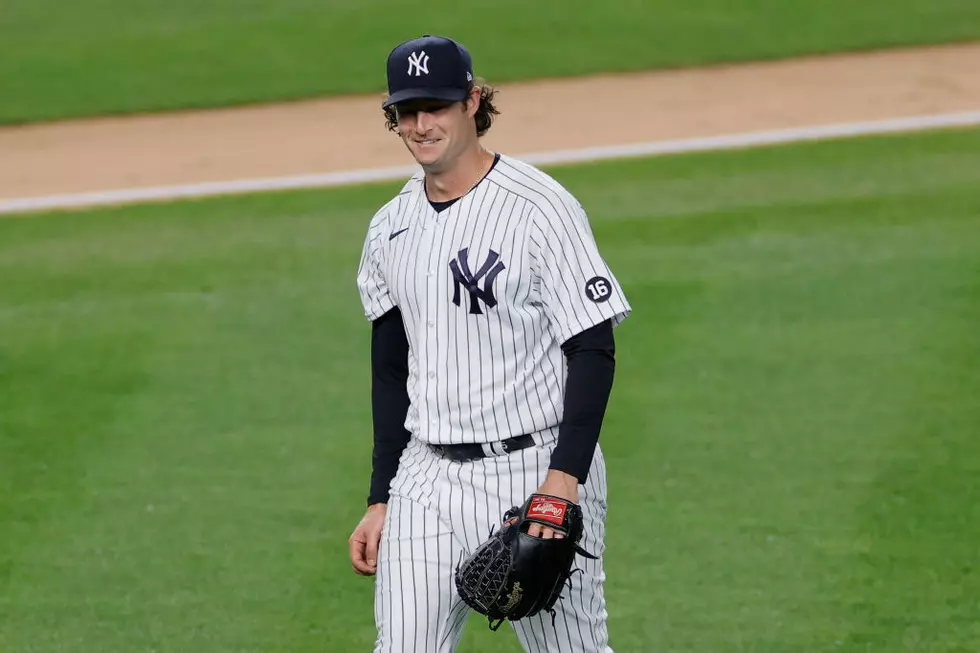 Gerrit Cole And The Yankees Have Plenty To Smile About [LISTEN]
Getty Images
Last week when ESPN MLB Insider Buster Olney made his weekly appearance on Levack and Bahl here on 1045 The Team, he accused me(Levack) of living on "Bitter Boulevard." Here we are a week later and the New York Yankees appear to have found their stride winning four of the five games since Buster told me to enjoy the Yankees because they are for real. Buster covers all the latest headlines in Major League Baseball including how seriously the recent COVID-19 issues could effect not only the Yankees but all of baseball.
In regards to the "COVID-19 issues with the Yankees" at last count seven members of the Yankees tested positive even though they were vaccinated. So far the Yankees haven't been forced to miss a game and shortstop Gleyber Torres is the only player to miss time due to "an abundance of caution." Buster says the Yankees are not overly concerned about any long term or major impact on the team or it's season. However it's pretty clear that MLB is monitoring the situation and it's outcome could determine how future COVID-19 issues are handled. Listen to Buster Olney's entire interview below.
Buster Olney and the ESPN Sunday Night Baseball crew will be in San Diego for Padres versus Cardinals this Sunday night.
How Many in America: From Guns to Ghost Towns
Can you take a guess as to how many public schools are in the U.S.? Do you have any clue as to how many billionaires might be residing there? Read on to find out—and learn a thing or two about each of these selection's cultural significance and legacy along the way.