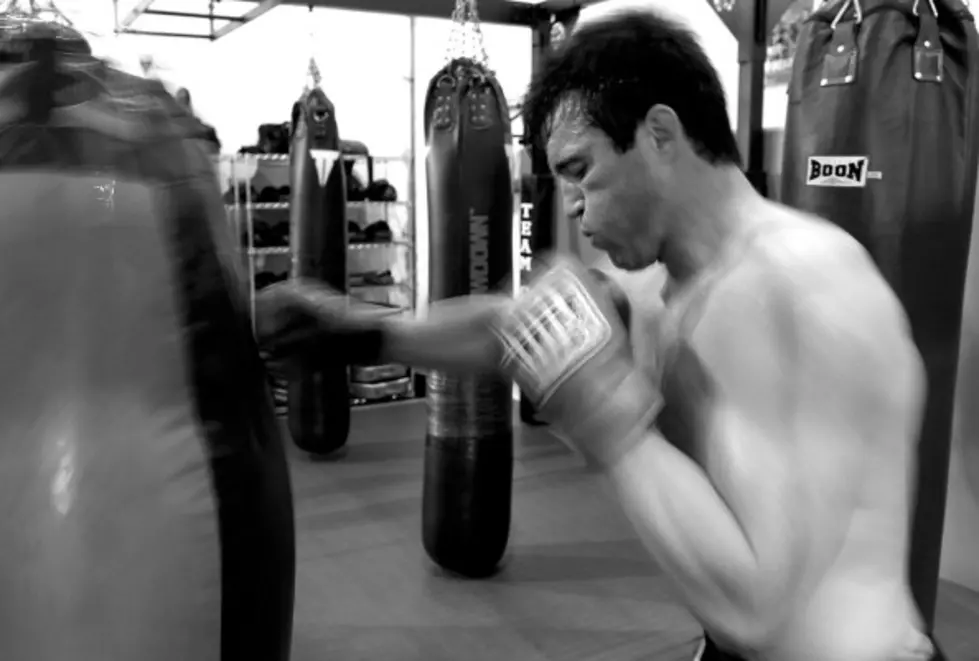 Chael Sonnen Thinks Chris Weidman Will Beat Anderson Silva [AUDIO]
Getty Images
If you are a fan of the UFC and Mixed Martial Arts in general, then you are well aware of the reputation he has for being controversial with the things he says about certain fighters and the sport in general. And this past Saturday during "Cady's Corner," the former Division 1 All-American college wrestler lived up to his reputation once again!
As one of the few fighters to square off against UFC Middleweight Champion Anderson Silva multiple times inside the Octagon, Sonnen gave some very pointed words regarding those two bouts, as well as his more recent bout against Light Heavyweight Champion (and New York native) Jon "Bones" Jones. The native of Oregon also had some very harsh words for New York State politicians regarding the legalization of Mixed Martial Arts, including the very true statement of, "We don't need New York... New York sure could use us!"
Check out his comments on all of that and much more uncensored material right here!
Be sure to tune in this Saturday for "Cady's Corner," as I'll be joined by the man Chael Sonnen believes will beat Anderson Silva this weekend - UFC middleweight contender Chris Weidman! Plus, my usual "Good Job, Good Effort" awards and "Show Me The Money" picks from 10 - 11 am this Saturday morning on 104.5 "The Team" and 1045theteam.com!