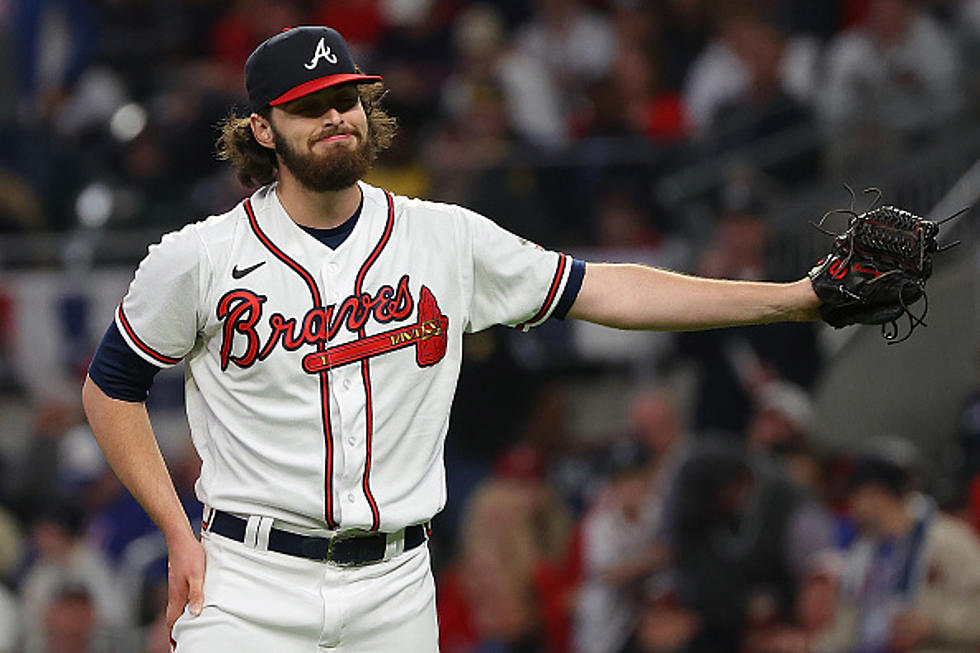 Clifton Park's World Series Star Will Miss 2023 Season
Getty Images
When you are 23-years-old and just pitched 5-innings of no-hit baseball in Game 3 of the 2021 World Series, you may think "this is easy!" However, staying on top in the big leagues is anything but easy, especially when injuries set-in.
2022 was not the year that Atlanta Braves starting pitcher and Shenendahowa grad, Ian Anderson, expected to have. After posting a 12-7 record with a sub 3.00 ERA over his first two seasons, followed by an incredible World Series appearance, Anderson's effectiveness dropped last season. Shortly after the All-Star break, the Rexford native was optioned to Triple-A Gwinnett and eventually shut-down. Now there appears to be a reason.
As reported by Rodger Wyland on 104.5 FM's Big Board Sports on Tuesday, Ian Anderson will undergo Tommy John surgery to repair his right elbow. ESPN's Buster Olney told The Drive with Charlie & Dan this offseason that the Braves wanted Anderson to work on using his change-up more. The Shenendahowa graduate posted rough numbers this spring and was optioned to Triple-A out of camp.
Wyland reported on his show that he communicated with Ian Anderson's father, Bob. The player's father expects that Ian will be ready to go for the 2024 season. Anderson was the #3 overall pick by the Atlanta Braves in the 2016 MLB draft out of Shenendahowa High School. CBS Sports reported that the Braves feel that the "degrading elbow has played a prominent role in those struggles, and the hope is that Anderson can resume realizing his potential as a core rotation piece once he's fully healed."
2023-2024 Capital Region Concert Calendar
This Concert Calendar is updated regularly so keep checking back for the latest!
Banned New York License Plates
These personalized plates were rejected by New York State in 2022. Some of these plates are NSFW.
New York's Most Unforgettable Hotel
In order to stand out in a State as big and grand as New York you must be doing something very special and unique. This is the
Roxbury
, a one-of-a-kind destination to escape the real world and lose yourself in one of the elaborate theme-rooms, suites, and cottages.
Check out these rooms! I doubt you have seen anything quite like this before.