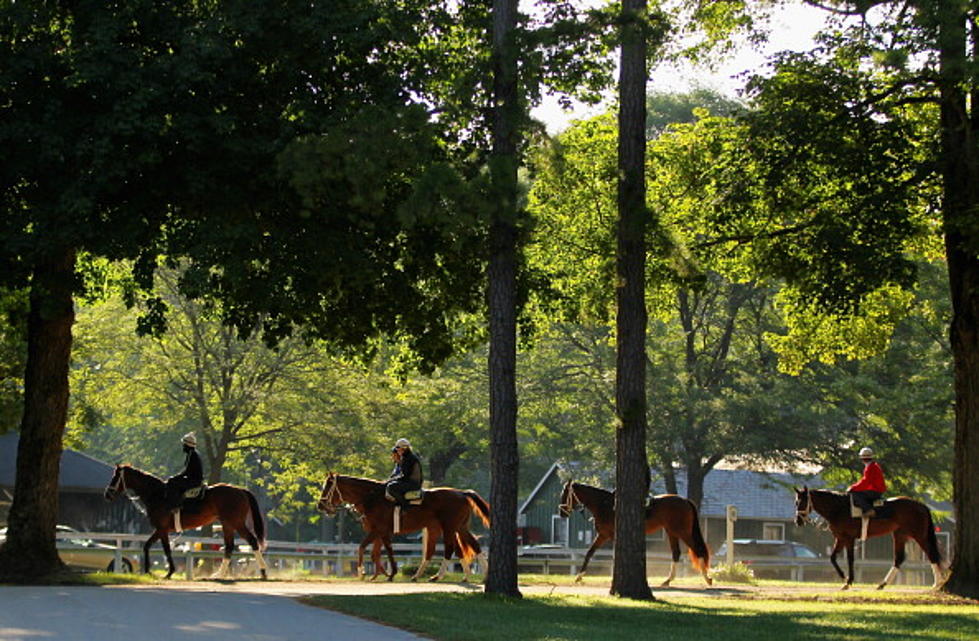 Closer's Saratoga Selections (August 7th)
Getty Images
After a weekend away, in which I apologize for not having picks up, we found out how good Gun Runner is in the Whitney on Saturday. Not only winning by an impressive 5 1/4 lengths, but winning with an extra shoe attached to his tail after flying off of leader Cautious Giant on the backstretch. See Below.
This will certainly heat up the discussion on who the best older horse in the country is after Arrogate was defeated in the San Diego just a few weeks ago. But he will have another chance on August 19th in the TVG Pacific Classic at Del Mar while Gun Runner's trainer Steve Asmussen confirmed on Sunday that they will make their next start in the Woodward at Saratoga on Labor Day weekend. Good luck as we close out week 3 at the spa!
Every day throughout the meet, our horse racing insider Brian "The Closer" Mariano will give you his picks to help you win at the windows. The picks will be in order of preference and will include an early Pick 5 ticket, late pick 4 ticket and a best bet on the card! Follow him on twitter @Mariano_closer for his up to the minute selections and updates from Saratoga!
Selections for August 7th
1: 2,3,7,4
2: 9,6,11,12
3: 5,2,4
4: 9,8,1,4
5: 1,2,6,3
6: 2,10,1,3
7: 5,4,2
8: 5,7,8,2
9: 12,9,5,11
Best Bet: Race 7 (#5) Nonna Mela
Early Pick 5 ($72)
1: 2,3,4
2: 6,9,11,12
3: 2,5
4: 1,8,9
5: 1,2
Late Pick 4 ($60)
6: 1,2,3,9,10
7: 2,4,5
8: 5,7
9: 5,9,11,12