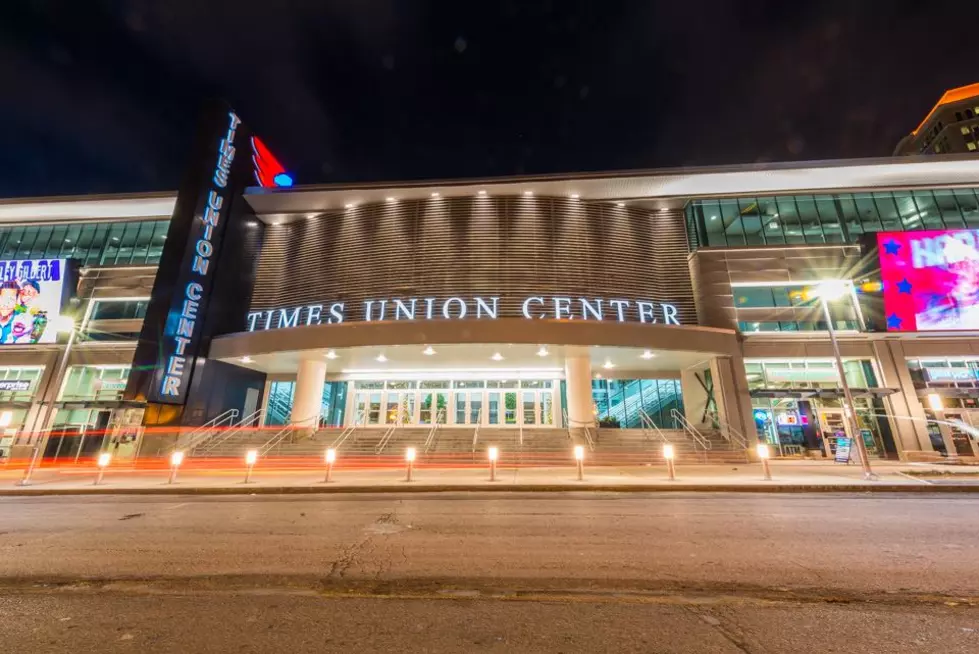 COVID-19 Tests Available At Times Union Center For NCAA Ticket Holders
Robert Simmons
As a stipulation to attending this weekend's NCAA Division I Men's Ice Hockey Regional at the Times Union Center you'll need to provide a negative PCR COVID-19 Test taken no more than 72 hours prior to the game. IF you're looking for a place to take those tests you can now go to the Times Union Center itself.
The Times Union Center has partnered with Quadrant Biosciences and Upstate Medical to offer covid-19 PCR Saliva tests for those that have purchased tickets to the NCAA Division I Men's Ice Hockey regional this weekend. The test will cost you $40 and will be available Wednesday, March 24, 2021, from 7 am – 3 pm at the Times Union Center.
In a press release from the Arena Albany County Executive Daniel P. McCoy said "Getting fans back into the seats at the Times Union Center to enjoy NCAA hockey needs to be done safely and testing to make sure fans are negative before they come in is essential. That's why being able to get a COVID test done right at the arena Wednesday is the perfect solution. Fans will be able to get their results back in time."
Full details as to who can receive the tests and what you need to do to get tested can be found on the Times Union Center's website.
I know that this is an extra step and expense than we're all used to but the upside is indoor sports will have fans in the stands here in the Capital Region for the first time in over a year. With any luck, this will go smoothly and 10% capacity will climb to 25% capacity in time to save the Albany Empire's 2021 season.
How Many in America: From Guns to Ghost Towns
Can you take a guess as to how many public schools are in the U.S.? Do you have any clue as to how many billionaires might be residing there? Read on to find out—and learn a thing or two about each of these selection's cultural significance and legacy along the way.