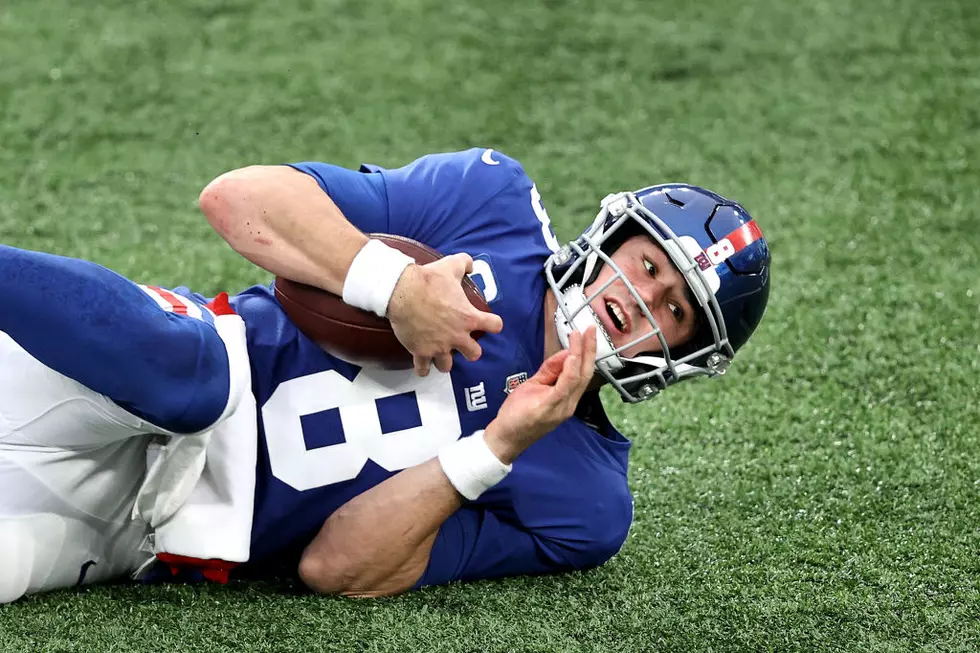 Dave Gettleman And Jason Garrett's Future With The Giants Depend On Daniel Jones [INTERVIEW]
Getty Images
In a pretty wild NFL offseason the New York Giants have remained fairly quiet. Believe it or not that's a good thing. The Giants finally know who their head coach is and feel good enough about their general manager, quarterback and offensive coordinator to go into the 2021 season with them in place. How long will the good times last for Big Blue? New York News Days Giants beat reporter Pat Leonard forecasts the Giants potential offseason moves and just how hot Dave Gettleman and Jason Garrett's seat's will be this season?
We asked Pat Leonard if Daniel Jones still had to prove he was the Giants starting quarterback. Leonard said he had for the immediate future but still would be expected to improve. So here's the big question what happens if Jones doesn't improve? Is it just "Danny Dimes" that would be on the hot seat or would he take others with him? Leonard feels it would be the GM and the OC most likely suffering the worst if Jones doesn't prove he's the franchise quarterback in 2021. Dave Gettleman drafted Jones and did so with the 6th overall pick of the 2019 NFL Draft which many felt was too early. So if Jones isn't the guy that could seriously heat up Gettleman's seat. Meanwhile Jason Garrett was brought in to get Daniel Jones to that next level, so again if Jones is lackluster or worse Garrett could be out the door.
Listen to Pat Leonard's full conversation from today's show with Levack and Charlie below.
KEEP READING: Here are the best places to retire in America