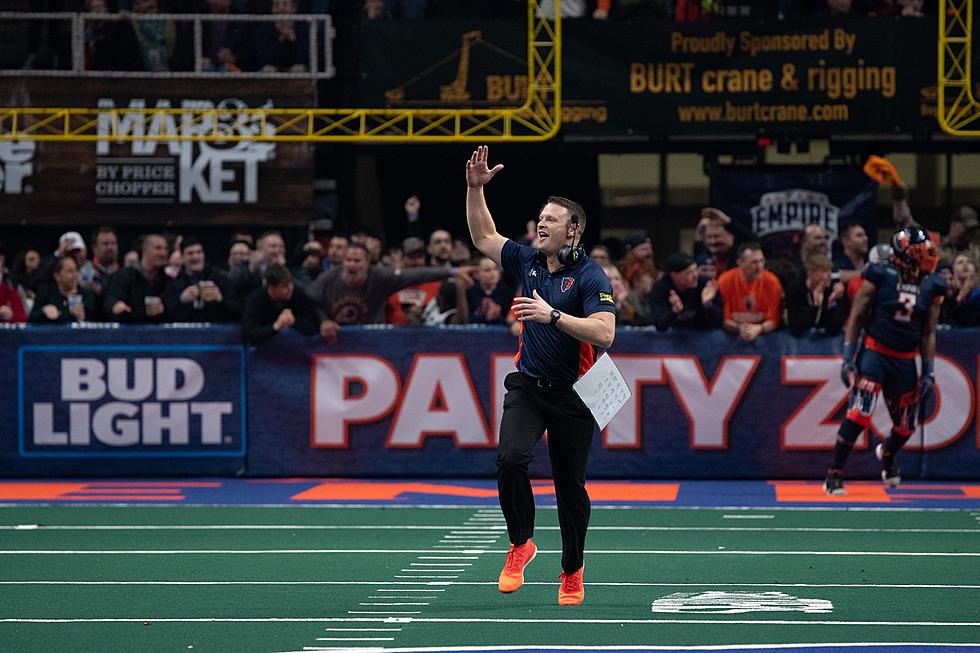 Empire Beat Down Baltimore, Advance to Arena Bowl
Albany Empire Rob Keefe
"It's one thing to reach the Arena Bowl. It's another to win the Arena Bowl." Those were some of the immediate thoughts from Albany Empire head coach Rob Keefe after another dominating win over Baltimore in the Arena Football League playoffs.
The Empire scored on their first two possessions and then the defense and special teams produced three touchdowns in the second quarter to send Albany steamrolling past the Brigade and into Arena Bowl 32.
Tommy Grady only attempted five passes, but two of them went for touchdowns to DJ Stephens and Collin Taylor and in the two-game series, Albany outscored Baltimore by a total of 123-47.
Albany finished the regular season with a 10-2 record, earning the top seed in the postseason and now the second-year franchise will host the title game Sunday, August 11th at 8pm.