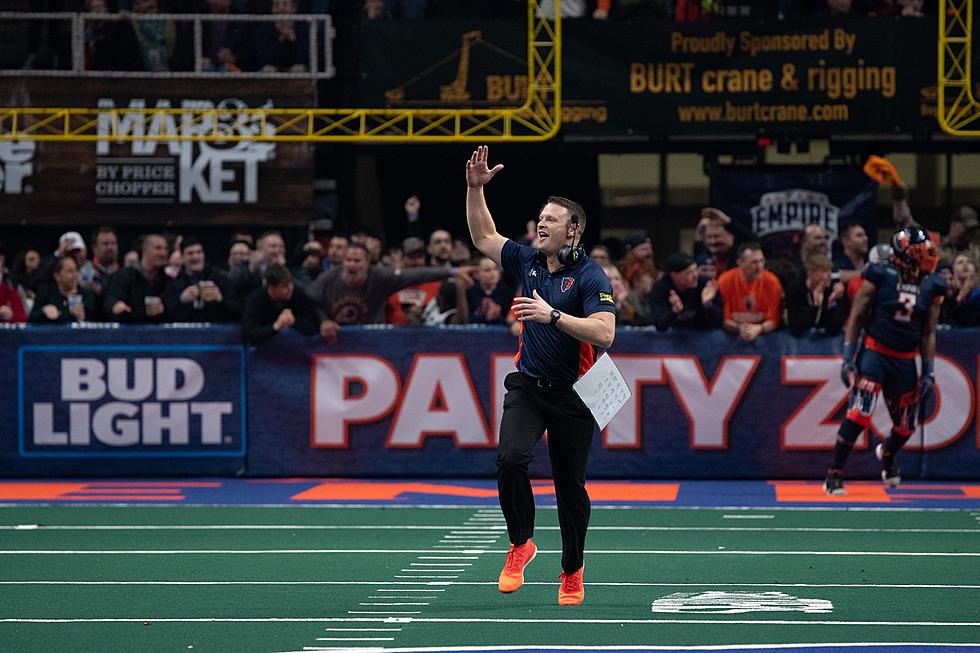 Empire Coach Rob Keefe Thinks Arena Football Could Return To Albany [AUDIO]
Albany Empire Rob Keefe
Levack and Goz have been tracking down and strolling down memory lane with some of the players and coaches that brought the latest Arena Football Championship to Albany. We caught up with head coach Rob Keefe. The always energetic and always competitive Keefe had a lot to share. Coach Keefe is ready to coach, helping an amazing non for profit and thinks Football will return to the Times Union Center.
You read that correctly. Rob Keefe has heard rumblings and believes that we could actually get some form of the Arena League here in Albany in the not too distant future. Basically it sounds like the fact that Arena Football was such a success here people are interested in bringing it back IF they can find the right scenario. The AFL was doomed to fail because of the issues from the previous incarnation of the league. So even though they were on pace to add more teams and have a 10 team league THIS season (which of course would have been sidelined by the pandemic) the former administration owed way too much money.
Coach Keefe is currently working with a non for profit called Clean The World that recycles hotel soaps for people in need among other things. He's also been vocal about the Black Lives Matter movement and staying active AS ALWAYS.
Here's hoping we see Coach Rob Keefe on the sidelines of the Times Union Center again one day.
Enter your number to get our free mobile app