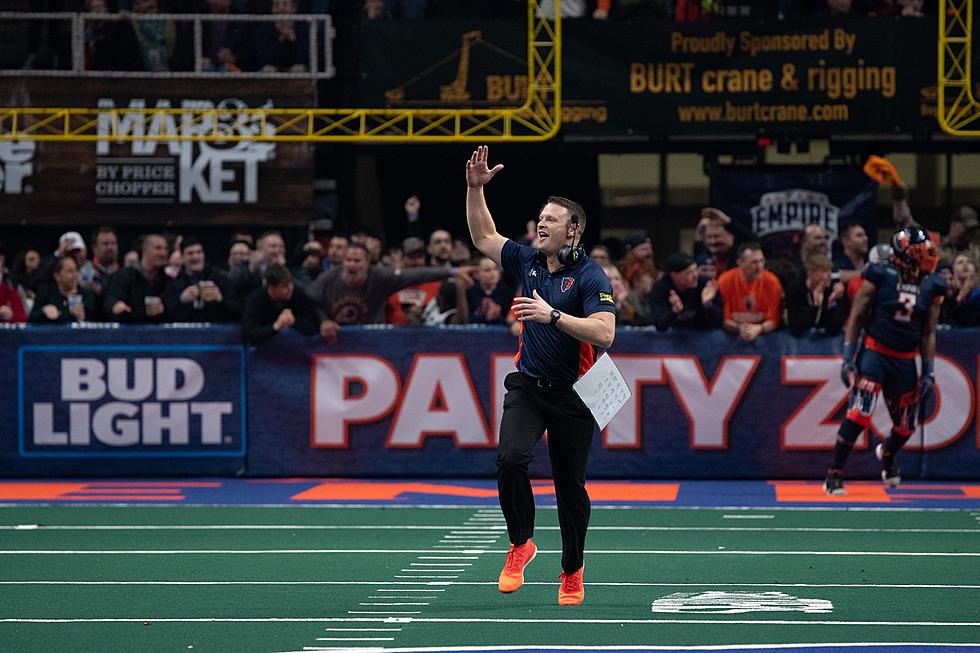 Empire Enter Playoffs with Momentum Off Blowouts
Albany Empire Rob Keefe
The Albany Empire spent the last week resisting the idea that Saturday night's regular season finale carried little to no significance and that resistance showed in a blowout win over the Philadelphia Soul, 72-27.
With the top seed already clinched after the week 11 win at Columbus, head coach Rob Keefe stressed the significance of what a tenth win in a 12-game regular season would mean to this Empire team. And, then there was the case to be made for building momentum going into the postseason next week.
With the Soul, the last team to hand Albany a loss, in town, Keefe's defense put on a show for a second straight week scoring 35 points off turnovers and holding Philly to 27 points overall. That's a follow up to surrendering only 18 points to Columbus the week before.
Albany will host the first game of a two-game series with the Baltimore Brigade next Saturday as the Soul will face the Washington Valor in the semifinals of the AFL Playoffs.