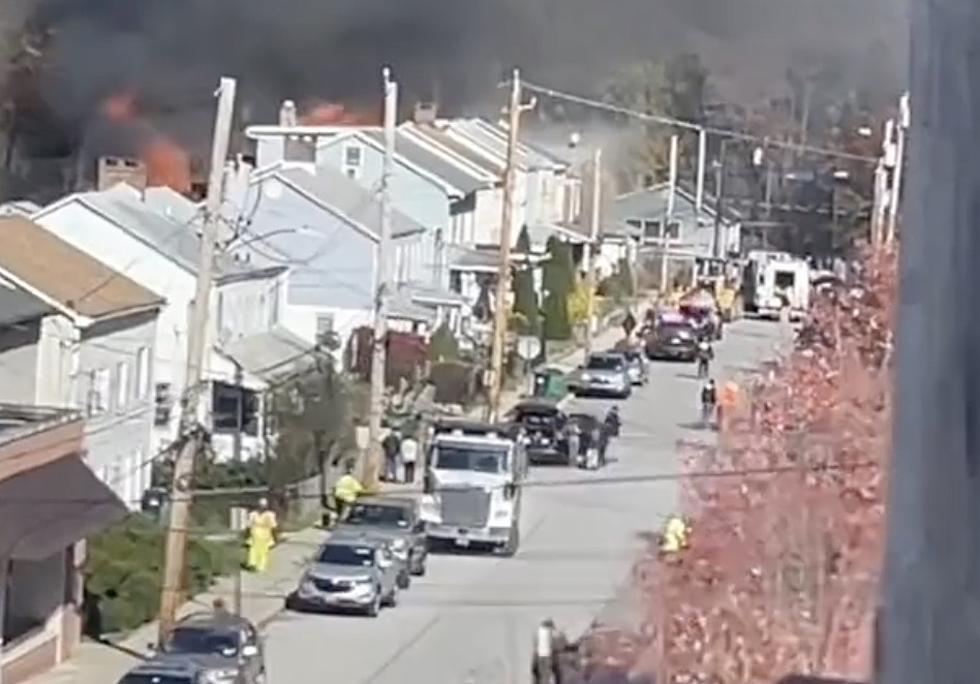 Explosion Hurts Dozens In Upstate New York Apartment Collapse
RAWSALERTS X Twitter
Thursday afternoon, the Dutchess County Emergency response began to receive reports of an explosion. The eruption caused an apartment building to collapse, resulting in dozens of injuries.
According to a report by Maria M. Silva of timesunion.com, a contractor that works for Central Hudson Gas & Electric struck a gas line, which appeared to have caused the fire and possible explosion at an apartment building at 4 Brick Row in the Village of Wappingers Falls. The incident is still under investigation. Central Hudson reported that their crews quickly shut-off gas and electric in the area.
According to timesunion.com, Central Hudson reacted to the incident in a statement by saying, "Our thoughts are with those who were affected by the terrible incident that occurred in Wappingers Falls, including the residents who were injured, as well, as the contractors, and first responders at the site ... we will continue to work with all authorities to make sure there is a complete and thorough investigation into the incident."
According to CBS News, amongst the injured are children and first responders. The Times Union reported that injured people were taken to local hospitals, even by helicopter. The report said that some were treated at the scene. New York State Senator Rob Rolison, whose district includes Wappingers Falls, summed it up in a statement by saying, "Today's events in Wappingers Falls are heartbreaking. Our thoughts are with those who have been affected by the fire and resulting devastation. While on the scene today I observed once again the selfless courage of our brave first responders as they worked to save lives and comfort victims." Exact injuries and names of victims have not been released.
Study Ranks Top Ten New York Colleges, SIX Upstate NY Colleges Included
A recent study compared 800 higher-education institutions in the United States, and these New York colleges were regarded as the best in the state.
Gallery Credit: Dan Bahl
Google Auto-Completes 'Upstate New York' Search with These Words
Out of curiosity, we typed "Upstate New York" into the search engine Google, and these were the ten terms that auto-filled the search bar.
Gallery Credit: Dan Bahl
Study Names 2023's Ten Worst 'Small Cities' in Upstate New York
A study ranked every "small city" in America, and while Saratoga Springs was named one of the country's best, these NY cities were a few of the country's worst.
Gallery Credit: Dan Bahl