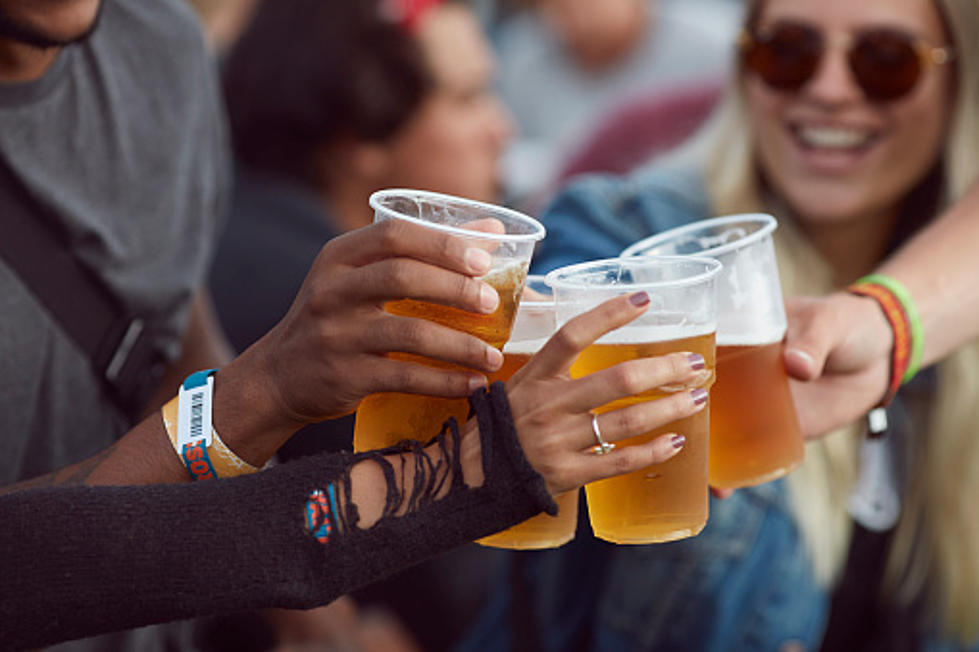 Knock Down Some Beers To Support This Upstate New York College
Getty Images
In a time where small private colleges that once thrived are looking for new ways to survive, one such institution in upstate New York is turning to beer, not to only to survive but to compete.
LeMoyne College is located just outside Syracuse. With an enrollment under 3,000, the Jesuit college is not stranger to challenges facing smaller, remote institutions. On-line degrees are crushing attendance. According to cnbc.com, nearly 100 private colleges have closed since 2016 and that number is going up. Months ago, Cazenovia College down the road from LeMoyne closed their doors, as enrollment and funding dwindled. Well, the fundraising arm of LeMoyne has come up with a fun way to generate some much needed scholarship money, provide valuable hands-on educational experiences and have some fun doing it.
LeMoyne is going into a partnership with Meier's Creek Brewing Company in nearby Cazenovia. Meier's Creek, with the help of LeMoyne marketing students, will brew a special beer early next year and give 20% of the proceeds to the college. According to an article by Don Cazentre of nyup.com, the money raised will go directly to the Le Moyne College Fund. Communications director Joseph Della Posta told nyup.com, the funds will "specifically target the College's wellness initiatives and student scholarship to help offset the cost of attendance." Providing financial aid to applicants is the only way many private institutions can compete with the publicly funded state institutions.
Another terrific aspect of this partneship is the practical experience that Dolphin students that are involved will receive. The nyup.com article said that students from Heights Global Marketing, an in-house student marketing firm for the Madden College of Business and Economics, will assist in naming the beer, price-point, designing the lable and packaging and determining what type of beer (lager, IPA, stout...) will be brewed for their project. The collaboration will reach out to the Le Moyne community and the general public for naming suggestions.
Nyup.com says that the special LeMoyne College beer will be available in the spring at the Meier's Creek Brewing location in Cazenovia and its satellite taproom in Syracuse's Inner Harbor. It appears that the beer will also be distributed through Meier's Creek. Innovative ways of generating funds and providing educational opportunities is a winning combination for any college. Cheers!
Study Ranks Top Ten New York Colleges, SIX Upstate NY Colleges Included
A recent study compared 800 higher-education institutions in the United States, and these New York colleges were regarded as the best in the state.
Gallery Credit: Dan Bahl
Google Auto-Completes 'Upstate New York' Search with These Words
Out of curiosity, we typed "Upstate New York" into the search engine Google, and these were the ten terms that auto-filled the search bar.
Gallery Credit: Dan Bahl
Study Names 2023's Ten Worst 'Small Cities' in Upstate New York
A study ranked every "small city" in America, and while Saratoga Springs was named one of the country's best, these NY cities were a few of the country's worst.
Gallery Credit: Dan Bahl