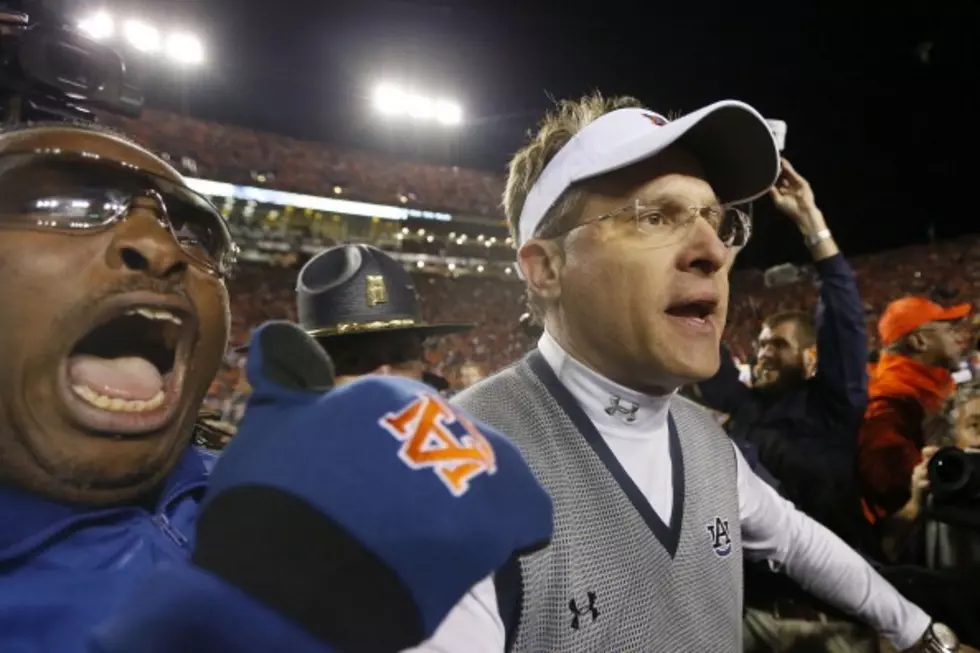 Goz's College Football Top 25 Poll (Week 14)
Photo by Kevin C. Cox/Getty Images
For the second consecutive season, I'll be providing my own personal Top 25 poll each week during the college football season. My poll philosophy all season long has been ranking the teams I believe are the best twenty-five best in the country following that given week's games. Below are my rankings and comments about each week' biggest shake-up and changes. Do you agree or disagree? Let me know below or on Twitter @TomGozz
Auburn won a rivalry game and everyone is losing their minds- This is no where close to being the first weekend of college football where I was shocked by results or opinions. However the rush to make the Auburn Tigers the number one team in the country with two losses was startling to me. Auburn lost to Clemson and LSU. They have two losses no matter what way you look it at. Although they destroyed Georgia the first time they played, the Bulldogs are only a small (two point under dog) to the Tigers. Kerroyn Johnson is now a Heisman candidate after the win? Too much attention for the Tigers and in my opinion undeserving as of now.
Winner of ACC title game automatically in the college football playoff?- It looks to be that way. If you followed the weekly ranking all year, you know that I was no where close to being a Miami fan early on. However the Hurricanes despite a loss, have positioned themselves in a spot that if they beat Clemson, they should be in the playoff. Who would need to jump them? Miami would have beaten Clemson, Notre Dame Virginia Tech and Florida State, which are four better wins than Alabama. Yes the Hurricanes have made a better resume than Alabama if they win the ACC.
So can Alabama get in?-Yes they can. If Oklahoma loses in the Big 12 title game then Alabama should be in line to get one of those four votes. If Wisconsin loses in the Big Ten title game, then again Alabama will be in line for one of those spots.
My final prediction for the Top 4-When the dust settles on Sunday morning, the most likely scenario we will see is: 1 Clemson 2 Oklahoma 3 Georgia 4 Alabama
Tom "Goz" Goslowski is both a Heisman Trophy voter and College Football Hall of Fame Voter. You can hear him weekdays on Levack and Goz 2-7pm on 1045 The Team ESPN Radio Albany.