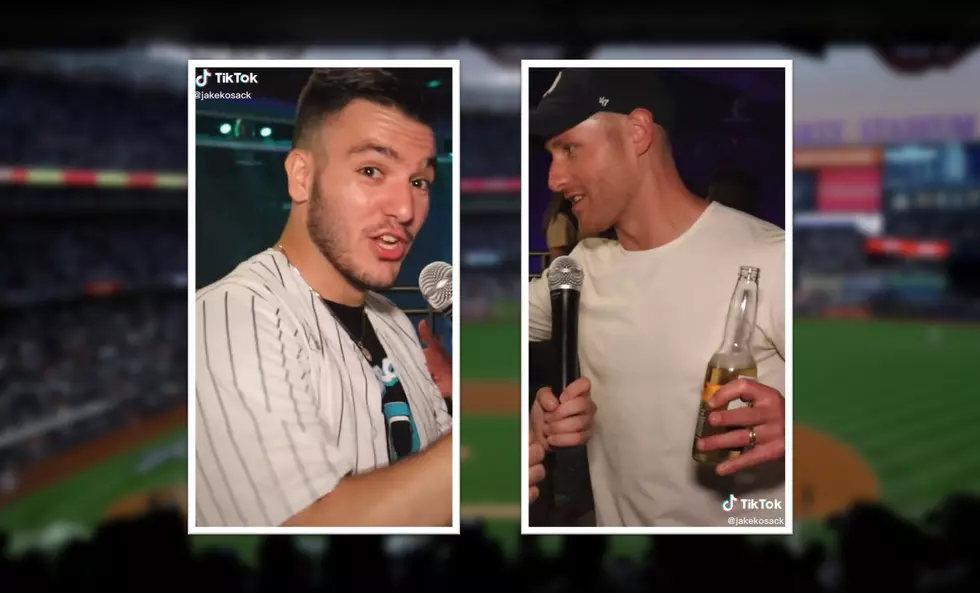 Is He Wrong? Watch This Yankees' Fan Try to Settle the 'Upstate New York' Debate
Getty Images / Tik Tok (@jakekosack)
For those that live in the Empire State, no topic starts a heated debate quicker than the location of Upstate New York.
Does it begin in Albany? Is "Upstate" anything north of Westchester County? Is Long Island the only true "downstate" location? I've seen all of these questions asked, and answered, in comment sections across the internet in the time I've lived in New York.
I'm not even going to attempt to settle the debate myself. That said, I did find a few pioneering New York Yankees' fans, who were quick to answer the question for themselves. Did they just end the debate...forever?
---
New York Yankees' Fans Solve the "Upstate Debate" on Tik Tok
Since social media algorithms make no sense anymore, a video published in October reached my Tik Tok feed on Wednesday, November 30th. It ended up being relevant, however, as the video showed two New York Yankees' fans debating the location of Upstate New York.
Take a look at what these gentlemen had to say:
Admittedly, it gets off to a bit of a rocky start. "Anything above Central New York, is Upstate New York" doesn't really help us that much. It was with the aid of host Jake Kosack, however, that the duo was able to come to the correct answer, in their minds.
Anything Albany and above is considered Upstate New York.
There will never be unilateral agreement about this, but for me, this is a decent rule of thumb. Albany is the state capital, and is distinctly different from anything downstate. We have our own culture, and our own way-of-life compared to the areas around NYC, and should be labeled differently because of this.
Here were some of our favorite responses to the video:
"As a Long Islander anything north of Poughkeepsie is the only answer."

"I used to live in Albany. Poughkeepsie is the line between upstate and not lol."

"Everything outside of NYC and it's suburbs is Upstate New York. Then, it is cut down in to subregions so Syracuse is BOTH Central and Upstate NY."

"I need ppl to realize that central, southern tier, north country, etc are all subsections of upstate ny"

"..upstate is anywhere 45 min north of wherever you live in NY 😁"

"Albany and up is only acceptable answer… signed someone that is from actual upstate NY."
See what I mean? There will never be a complete agreement, but I credit these two Yankees' fans for trying to solve our Upstate Debate, once and for all.
Can You Pass This Upstate New York Pronunciation Test on Tik Tok?
A Tik Tok user created a video that tests the knowledge of Upstate New York towns. Do you know how to pronounce these NY locations, and can you pass the test?
One Future MLB Star from Each Year of the Albany-Colonie Yankees
The Albany-Colonie Yankees existed from 1985 to 1994, but within that decade, a number of players would go on to have incredible careers in Major League Baseball.