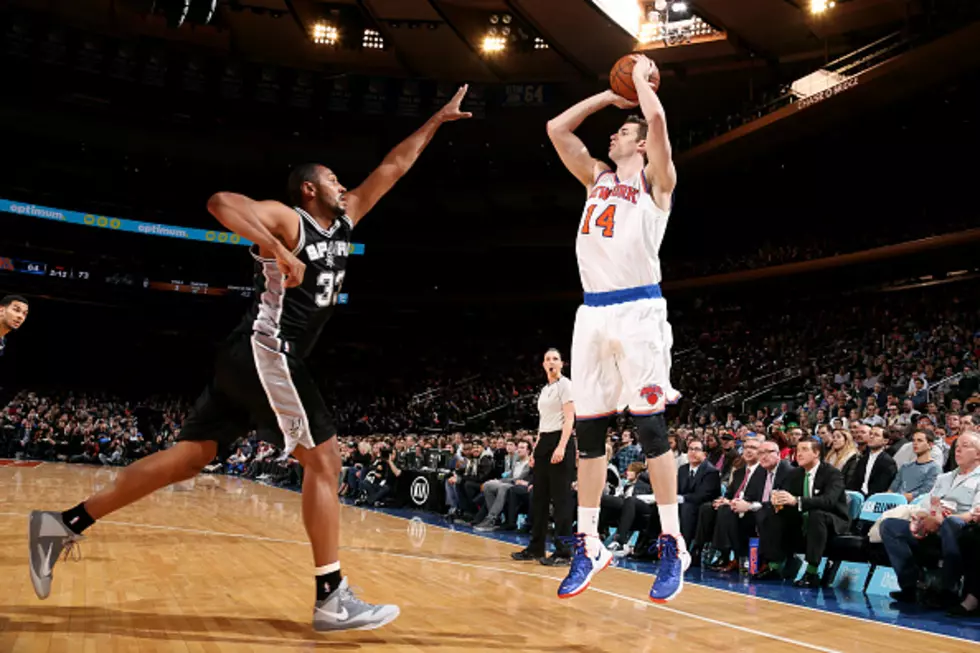 Getty Images
(AP) — Alexey Shved scored 21 points and made the key defensive play in overtime, and the New York Knicks beat the San Antonio Spurs 104-100.
Rookie Langston Galloway had a career-high 22 points for the Knicks, who held the Spurs to just one basket in overtime to surprise the defending NBA champions. Lou Amundson finished with 12 points and a career-high 17 rebounds while playing tough against Tim Duncan.
Tony Parker scored 21 points for the Spurs and made their only basket in OT.