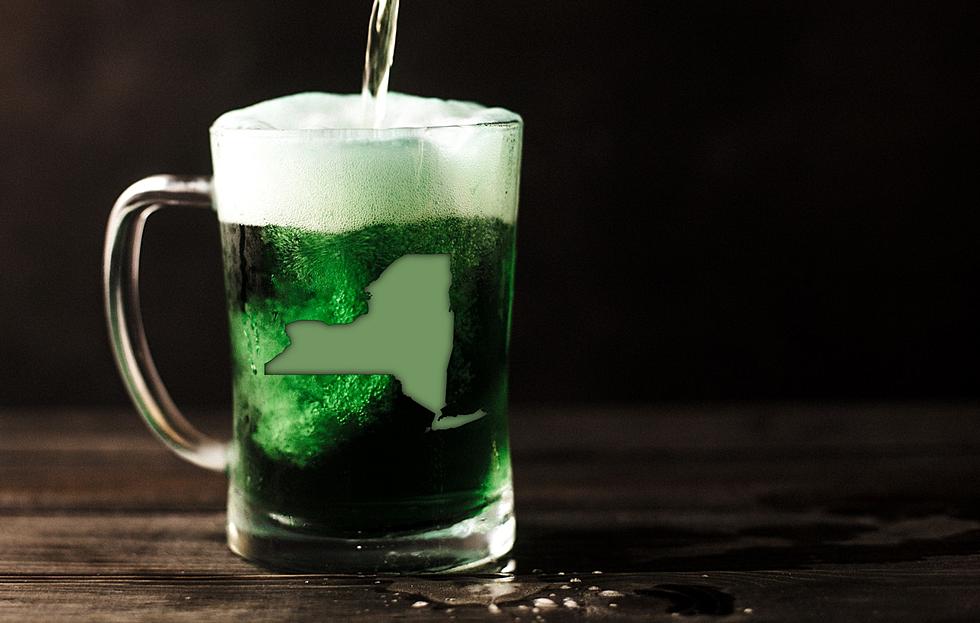 Lucky Us? Only One State in America is 'Luckier' Than New York in 2023
Unsplash / Patrick Fore
Saint Patrick's Day is coming in just under one month, and based on the findings from a recent report, you'll want to spend the holiday right here in the Empire State. What is it about New York that makes it one of the luckiest states in the country?
---
Study Names New York Among Luckiest States in America
A story from ABC News 10 in Albany shared information from a study done on Bonus.com, which broke down the luckiest states in the country, and ranked them from first to last.
As you know, lucky isn't something that's measurable, like wealth or population. So, Bonus.com got creative, and measured lottery data to determine which states' residents were having the luckiest day of their lives more often than others.
After analyzing lottery winner information, and surveying over 1,000 people from across the country, it was determined that New York is the second-luckiest state in the union, behind only California.
New York saw 22 total lottery winners from 2021 through 2022, with $4.01 billion won by those lucky players. California's total number of winners was even more eye-popping, with 27 residents scratching their way to the lucky numbers in the last year.
A few of the states surrounding New York on the map were also on the lucky side in the last calendar year. New Jersey had the 3rd-most lottery jackpot victories, with 19 people winning big. Eight Pennsylvania natives won the jackpot as well, placing the state in a tie for sixth, while Massachusetts' four winners saw them ranked in 10th.
On the flip side, Maine was one of 11 states in the country that did not see a single jackpot winner from 2021 to 2022.
After reading all of this information, I'd wish you good luck in your endeavors this Saint Patrick's Day, but if you're reading this story in New York, you may already have it!
(Instead, I'll say be safe. That helps, too.)
10 Ways New Yorkers Can Bring Them Good Luck In The New Year
Here are some things to do on New Year's Eve to bring you good luck in 2023.
Capital Region Residents are Relocating to These Ten New Cities
Capital Region residents come, and they go, and when they choose to move to a new area, Stacker says they move to these ten cities more than any others.