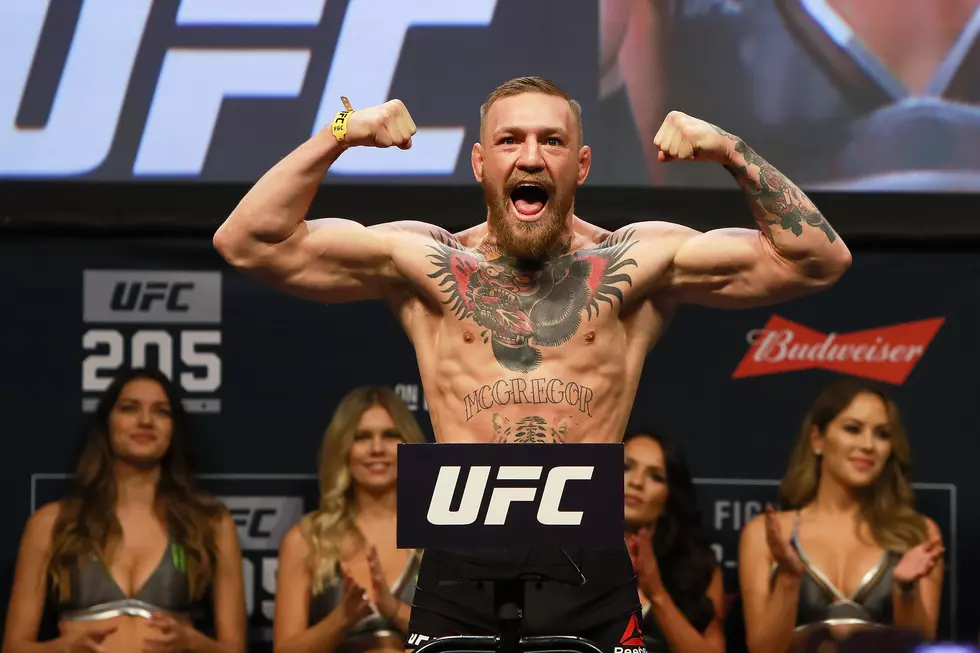 MMA Insider Previews UFC Fight Night And When Conor McGregor Could Return [AUDIO]
Getty Images
The UFC was the first live sport to return to the United States with UFC 249 last Saturday and they have a Fight Night tonight on ESPN. Richard Hunter from Phoneboothfighting.com where he hosts a podcast with former UFC Heavyweight Champion Frank Mir joined Levack and Goz to recap UFC 249 and talk the future of the UFC.
Richard Hunter lives in Las Vegas, Nevada and has all the biggest names of Mixed Martial Arts on the Phone Booth Fighting podcast. Hunter paints an exciting but cautionary picture of UFC 249. The card wowed him but the fact that Ronaldo "Jacare" Souza and his two corner men tested positive for COVID-19 and missed the pay per view is noteworthy but they were the only ones. So you could consider it a success.
UFC Fight Night tonight has some true contenders on the card. Hunter told us to look no further than the main event of Anthony Smith Vs Glover Teixeira. Hunter also tells us about an extremely rare submission that could happen in the undercard.
Finally Richard Hunter lays out the ways he could see Conor McGregor returning to the UFC. He believes that the UFC will do everything they can to make the next McGregor fight open to the public. The thought of not cashing in on the fans would most likely not work out for Dana White and the UFC. Listen to Richard Hunter below and don't miss the Phone Booth Fighting podcast.
Enter your number to get our free mobile app