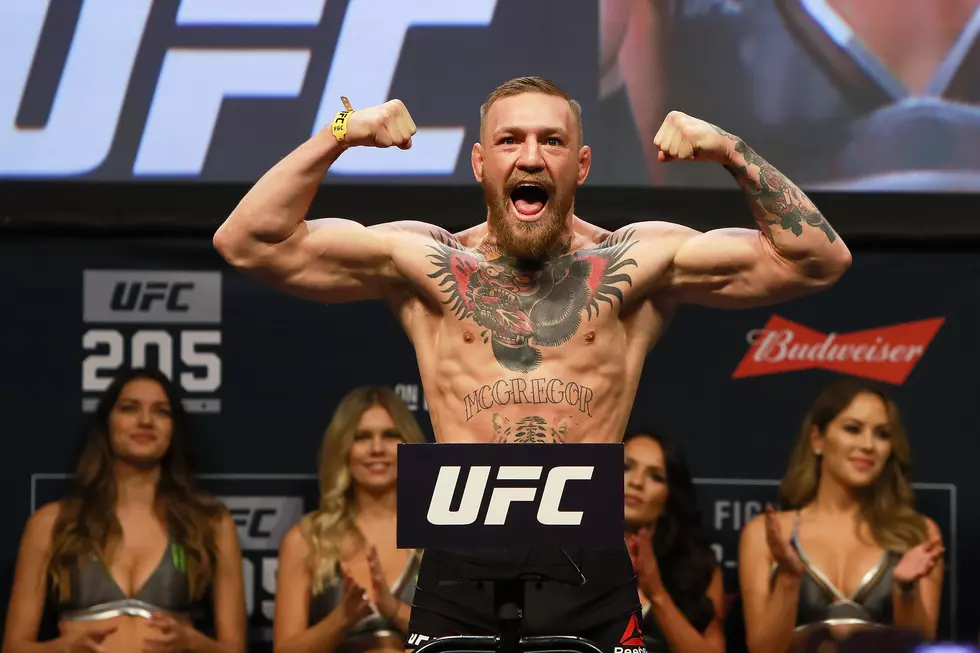 Could A Battle Of Egos Bring Conor McGregor Back To The UFC?
Getty Images
Recently Conor McGregor joined Jon "Bones" Jones and Jorge Masvidal by "retiring" from the UFC. No one I know believes that any of the three superstar fighters have any intention of actually retiring but McGregor is known for retiring and then returning. This would be his third time retiring from the UFC. In a recent interview with TMZ, Ali Abdelaziz may have lit the spark that sees Conor return and could have possibly angered UFC president Dana White.
In the interview featured on TMZ Sports Abdelaziz who happens to be the manager of many top fighters including current UFC Lightweight Champion Justin Gaethje as well as the last man to beat Conor, Khabib Nurmagomedov had some seriously scorching things to say about McGregor. Calling him a "prostitute" that's seeking attention as well as stating that HE would decide if Conor gets to fight Gaethje for the title.
IT's rarely obvious why Abdelaziz's comment would upset McGregor but I have a feeling UFC President Dana White isn't a fan of a manager stating he has the power to decide fights and who other fighters should fight to get a shot at his guys.
"Right now, he's on punishment for his bad behavior," Ali tells TMZ Sports ... "Right now, he needs to sit down."

"Go fight Tony Ferguson, stay busy, stay active. Go fight Jorge Masvidal. Stay active, I want to see activity. Remember, he used to say that to all of us, guess what? Payback is a bitch."
Enter your number to get our free mobile app