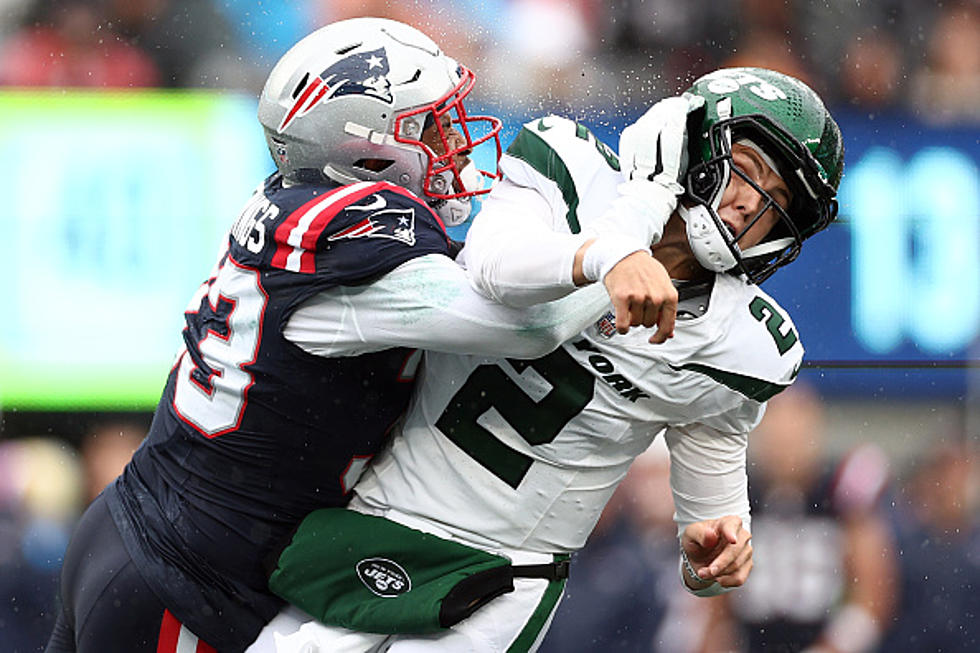 New York Jets Fans To Woody: Dump Zach Or Sell The Team
Getty Images
New York Jets owner Woody Johnson Jr. purchased the NFL franchise in 1999. In the first 10 seasons as CEO of New York's AFC organization, Johnson's teams went to the playoffs 6 times. Fast forward and they haven't been back in a dozen years.
Jets fans are a resilient group. They are generally optimistic and believe most anything that Gang Green leadership feeds them...to a point. The faithful in green have reached their limit. Zach Wilson can no longer be the quarterback of the New York Jets.
Jets fans understand Aaron Rodgers got hurt but he is 39-years old. The chances were pretty good that the Jets would be in this position with a back-up leading the season. Zach Wilson isn't a back-up. He is not an NFL quality player. Period. So why do general manager Joe Douglas and head coach Robert Saleh continue to play this game of pretending that one day Zach Wilson is going to be good?
Woody Johnson Jr. has not been a bad owner for the New York Jets, as far as free agent spending. Jets fans loved that he made the move to bring Rodgers here. Where Johnson has lacked, is hiring and firing personnel. Yes, Christopher Johnson hired Adam Gase and should never be forgiven but brother Woody hasn't exactly knocked it out of the park putting together his leadership groups. It's time for Johnson to tell Douglas, 'it's over.' The Zach Wilson experiment has ended. Wilson cannot perform at a level any higher than the practice squad, or both Douglas and Saleh will be fired. Period.
Johnson needs to defend his fanbase, the people that invest thousands of their hard earned income into the billionaire's football team. It is not fair for Jets fans to be abused, above the lifetime of losing that they have already endured. It is time for Woody Johnson Jr. to show the Gang Green faithful that he cares and he, along with them, will no longer watch this charade with Zach Wilson at quarterback.
If Johnson is unwilling to make such a move, then he should sell the team. Woody Johnson Jr. is quickly falling into the class of Fred and Jeff Wilpon, the former terrible owners of the New York Mets. That isn't a class that the Johnson & Johnson heir really wants to hang out in. The time is now and Zach Wilson must go, just like other Jets' mistakes of the past. And in the words of the NFL Draft, Woody Johnson Jr. is on the clock.
12 Beloved Toys Named Finalists for Upstate NY Toy Hall's Class of '23
Twelve beloved toys were recently named finalists for the Upstate New York-based Toy Hall of Fame's Class of 2023. Which toys do you believe should be inducted?
LOOK: Counties with the most tornadoes in New York
Upstate NY State Park Named Among Best Hiking Spots in America - See Photos
An Upstate New York state park has been named among the best hiking spots in America for 2023. Have you ever explored this incredible terrain?