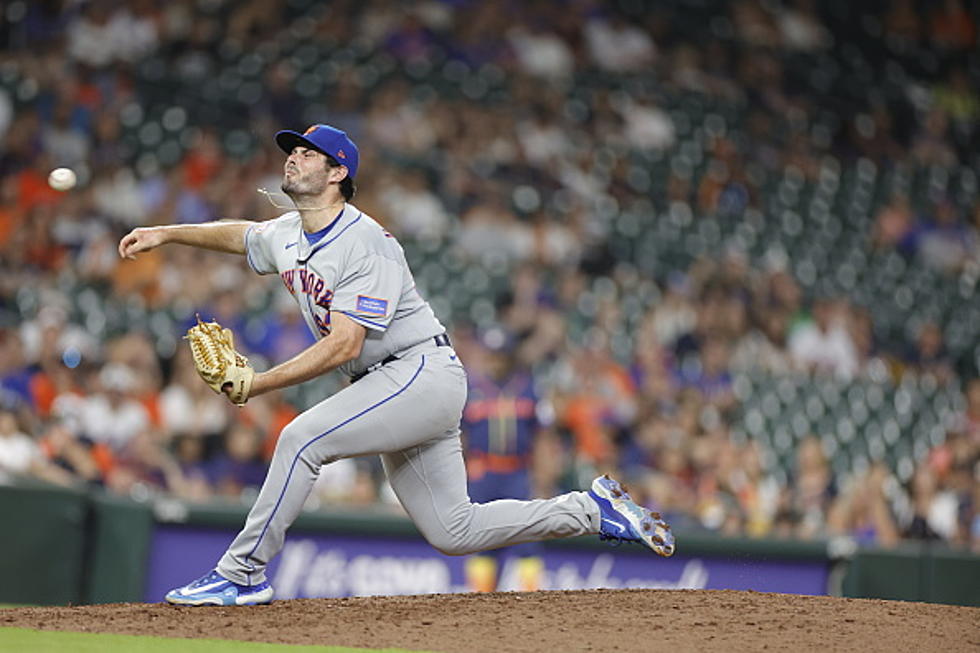 New York Mets Needed Relief, So They Called A Doctor – Sort Of…
Getty Images
The New York Mets bullpen ranks 27th out of 30 teams in Major League Baseball. With right-handed reliever Drew Smith serving a 10-game suspension for a foreign substance on his pitching hand, manager Buck Showalter needed some relief. So, the team called-up right-hander pitcher Grant Hartwig from triple-A Syracuse, who thought he would be medical school these days instead of the big leagues.
Back in the spring, Hartwig told the media that following his last outing in college for the Miami-Ohio Redhawks, "I was thinking I was done with baseball. It seemed less and less possible that anything would happen." That changed and so did the plans for the pre-med and microbiology major.
As Grant Hartwig was planning his studies for the MCAT exam, he got a surprising call from the Mets after the 2021 draft, the future orthopedic-hopeful told nypost.com, "I was on the edge of whether to do it or not. I'd spent five years invested in trying to go to med school, hundreds and hundreds of hours studying. That's tough to walk away from."
But walk away he did. Monday night, Hartwig made his major league debut in Houston, with a scoreless inning of relief to close out the Mets 11-1 victory over the Astros. Hartwig told Tim Healy of newsday.com, "It's definitely paid off. Two years ago, I didn't think I would be here. But it is what it is. It's awesome. It's amazing. I wouldn't trade it for the world."
What does the Mets manager think of his pre-med prodigy? "He's got a good arm. Everybody knew it," Showalter told newsday.com. "Great job by our scouting and player development to get him to this point. I'm happy for him. It was very obvious in the spring that he had a good arm. A lot of people like what he could potentially bring." Showalter and the rest of the Mets hope Grant Hartwig is just the medicine that their struggling bullpen needs.
Ten Reasons the 2023 New York Yankees Appear to Be on Life-Support
It's the middle of June, and there's still over half of the 2023 MLB season remaining, but fans are getting anxious as the New York Yankees fade fast.
2023-2024 Capital Region Concert Calendar
This Concert Calendar is updated regularly so keep checking back for the latest on Saratoga Performing Arts Center, MVP Arena, The Egg, the Palace Theatre and much more!