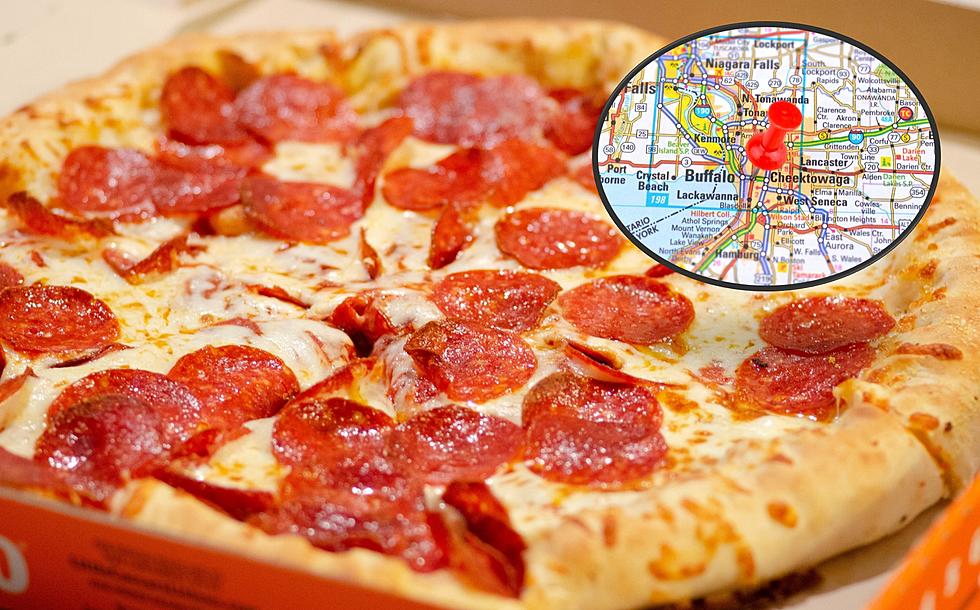 Popular Upstate New York City Named a Top-Ten 'Pizza City' in America
Unsplash / Canva
If there's one food group that a city may want to be known for, I'd bet that it's pizza. An Upstate New York metropolitan area has been named among the best "pizza cities" in the entire country, cracking the top-ten in a list published by CBS News.
Which city garnered this recognition, and where exactly do they rank among the nation's best?
---
Buffalo, New York Metro Area Ranked Among Nation's Best 'Pizza Cities'
A story from New York Upstate shared details from a report done by CBS News, in which it presented the top ten "pizza cities" in the United States. Buffalo, New York was included among the top ten, with the report listing Buffalo as the ninth-best pizza city in the country.
CBS News cites research done by Clever Real Estate as the basis for its rankings. The report states that research was done by using Google Trends data, Yelp ratings, pizza restaurants per capita, local pizza prices, and a survey of 1,000 Americans, all of which were considered when compiling the rankings.
Here are the other metropolitan areas that were regarded among the nation's best:
Detroit, Michigan
Hartford, Connecticut
Boston, Massachusetts
Phoenix, Arizona
Philadelphia, Pennsylvania
San Diego, California
Denver, Colorado
Miami, Florida
Buffalo, New York
Pittsburgh, Pennsylvania
A few cities are likely to be considered "snubs" after not appearing on the list. New York City and Chicago are both well-known pizza havens, while New Haven, Connecticut is regarded as one of the most underrated cities for pizza-lovers in America.
None of the three were included, and now, we know why.
Cities that did not crack the top-ten list were omitted for reasons such as lack of pizza shops per capita (like Chicago), or expensive prices per pizza slice/pie (like NYC). To be regarded among the nation's best, you needed to provide a high-quality slice at a reasonable price, and have a lot of options within your city for your hungry consumers to find good pizza.
Buffalo, New York checked a number of those boxes, and because of this, the city can claim their bragging rights over the rest of the Empire State.
The Capital Region's Best Pizza Joints [RANKED]
Whether it is an 8 cut or a slice on the go, New York and the Capital Region are known for having a multitude of great pizza joints. Here are the 5 best in greater Albany according to GNA Listeners.
Seven Meals Created By Buffalo Bills' Private Chef That Went Viral
Darian Bryan is the personal chef for Buffalo Bills' stars like Stefon Diggs, and has gone viral multiple times for the wild meals he prepares before gameday.