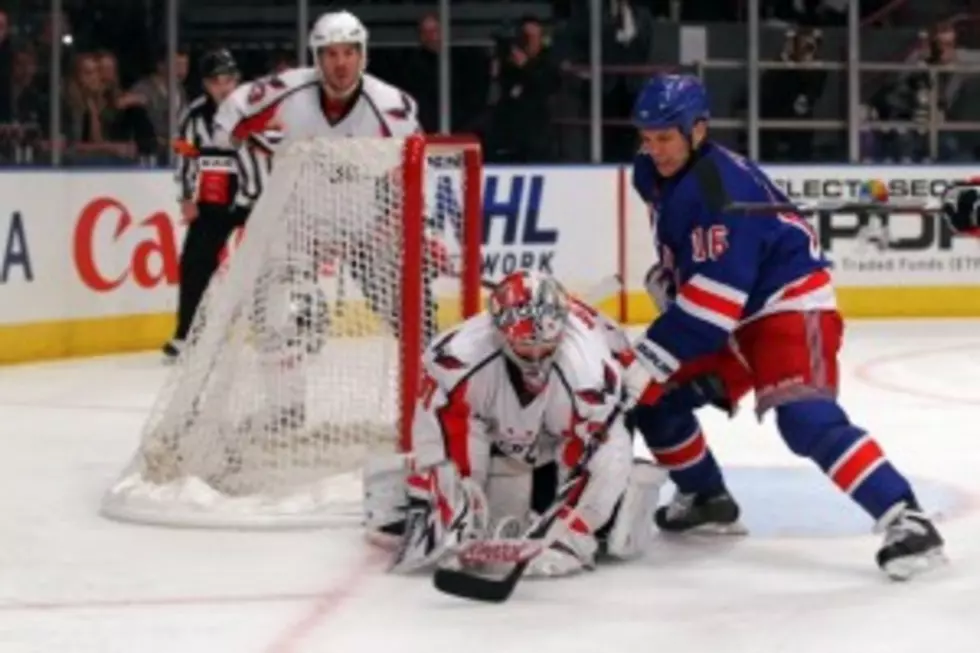 Rangers Likely To Bring Back Sean Avery
The New York Rangers have officially placed Sean Avery on re-entry waivers, signaling the fan favorite will likely return to the team. Assuming Avery clears re-entry waivers at noon Tuesday, he could be recalled in time for Thursday's game against the Anaheim Ducks.
Although another team could claim Avery and block his return to the Rangers, it is unlikely that will happen. The controversial winger went unclaimed when placed on waivers earlier this month and, in multiple recent interviews, expressed a reluctance to play anywhere else besides New York.
The 31-year-old Avery was waived on October 4, just three days before the Rangers opened their season in Sweden. He was then assigned to the Rangers' minor-league affiliate, the Connecticut Whale of the American Hockey League, but was kept off the ice for almost two weeks while rehabbing a shoulder injury.
For more on this developing story, check out ESPNNewYork.com for all the details.