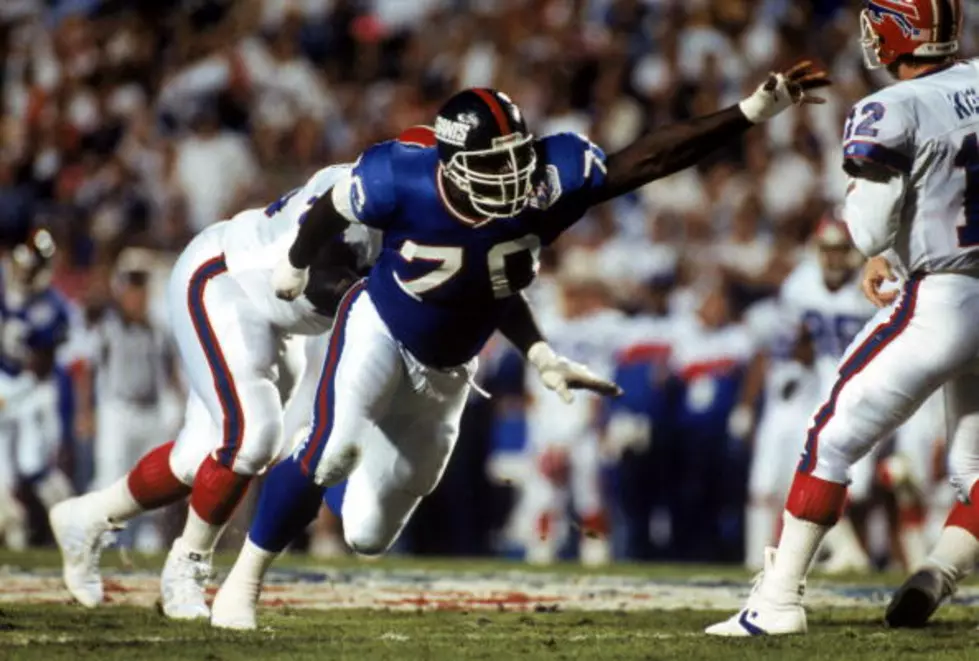 Ring Of Honor Adds Seven New York Giants In 2022
Getty Images
Players perform in the National Football League to win championships. After their careers are over, few accolades mean as much as being put in their team's Ring of Honor. On Tuesday, New York Giants' president and chief executive officer, John Mara teamed up with head coach Brian Daboll to deliver this special news to some pretty incredible former Big Blue players.
According to giants.com, former running backs Joe Morris, Ottis Anderson and Rodney Hampton, along with defensive end Leonard Marshall were invited to the team's practice. Afterwards, Mara invited the alumni into the post-practice huddle, as they were introduced by Daboll. Next Mara informed the former stars that they will be among the members of the next class inducted into the Giants' Ring of Honor.
The team president/CEO also announced that defensive back Jimmy Patton and halfback/receiver Kyle Rote will be posthumously enshrined. Vice President of Medical Services for the Giants, Ronnie Barnes will also be included in the class. Mara had previously contacted family members to inform them of their inclusion.
"We are proud to add these deserving and legendary figures in Giants history to our Ring of Honor," Mara said on giants.com. "Each of the players was among the very best at his position to wear a Giants uniform. All of them helped our franchise win championships and enjoy long-term success, as has Ronnie Barnes, who has been an invaluable and beloved member of our organization for decades."
The additions increase the number of honorees in the Ring of Honor to 50. They will be formally added to the ring on Monday, Sept. 26, when the Giants host the Dallas Cowboys in MetLife Stadium.
Can't Touch This! Ten New York Sports Records That Won't Be Broken
Sports records are made to be broken, but in these cases, New York athletes have set records that are so impressive, they won't be broken anytime soon.
See More Photos Of the Clydesdales In Downtown Saratoga Springs August 11, 2022
The Budweiser Clydesdales have been spending time at the Saratoga Race Course this week and made a special trip downtown to parade down Broadway with the Budweiser Wagon. Check out some photos from the event here!