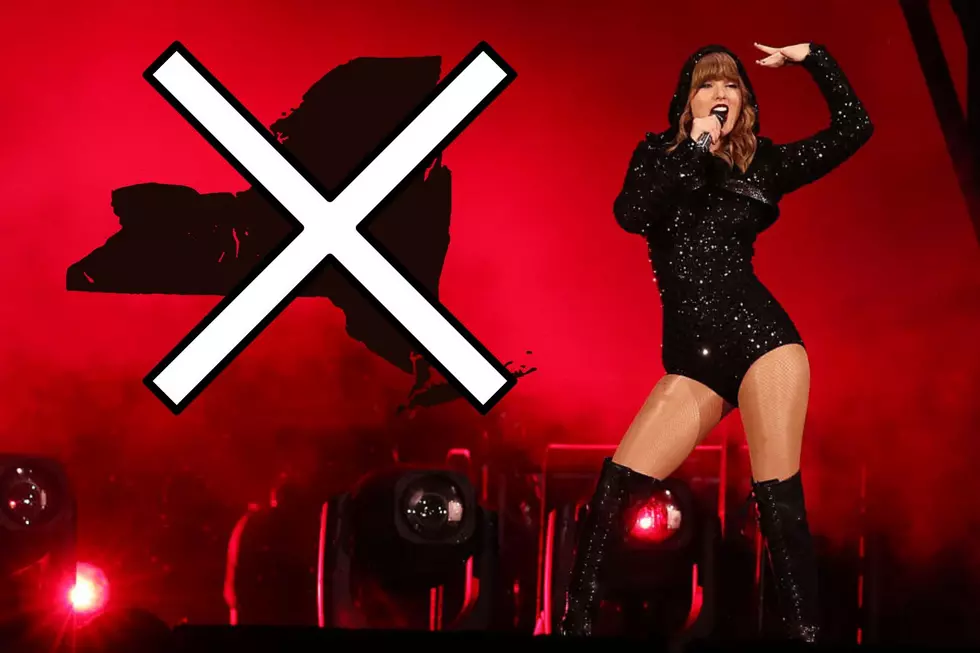 Taylor Swift's 2023 'Eras Tour' Won't Be Coming To New York
Getty Images/Canva
Predictably and deservedly, Taylor Swift's new album Midnights is creating huge waves. Over the weekend, she became the first artist in history to completely own the entire top ten on the Billboard Hot 100.
She announced a new "Eras" stadium tour for March through August of next year. Taylor's bringing a ton of her talented friends on the road with her like Paramore, Haim, and Phoebe Bridgers. She'll start the tour in Arizona on March 18, but if you're hoping she would play New York, I hope you're ready for disappointment.
Goodbye to New York?
The "Eras Tour" features 27 stops, and hits a lot of the usual stops for a stadium tour. She even has multiple days in most major cities. Two days in Philly, two in Massachusetts, and two at… MetLife Stadium – which is, of course, in New Jersey. And I get it's close - but still.
Why did Taylor skip New York? She did a song called "Welcome to New York." She's been a Global Welcome Ambassador for NYC since 2014. She once escaped New York paparazzi in a giant suitcase! (Which is possibly not a plus for us, but it's still one of the greatest pop culture stories of the last decade.)
Should We Annex The Meadowlands?
With all of the heated debate and controversy this season over the New York Jets and NY Giants geographically not playing within state lines, this will add musical fuel to the fire. While I understand that there's a 30,000 seat difference between MetLife and Yankee Stadium, it still hurts a little. If only the Bills had their fancy new stadium ready by next summer.
Tickets go on sale to the general public at 10a on Friday, November 18. The tickets will be distributed by the Ticketmaster Verified Fan program, which recently came under fire during the Bruce Springsteen 2023 tour controversy, so fans will need to apply early for access. If this tour is even half as spectacular as her Reputation Tour, it's not to be missed.
(By the way, Taylor: it's not too late to schedule a tour date at The Joe. We can find a way.)
10 Rock Musicians Who Have Defended Taylor Swift
These rockers all had nice things to say about the pop star.
See Companies That Have Cut Ties With Kanye West
These Are the Top 15 Global First Dance Wedding Songs
Discover the top 15 first dance songs used at wedding around the world, below (as of March 2022).