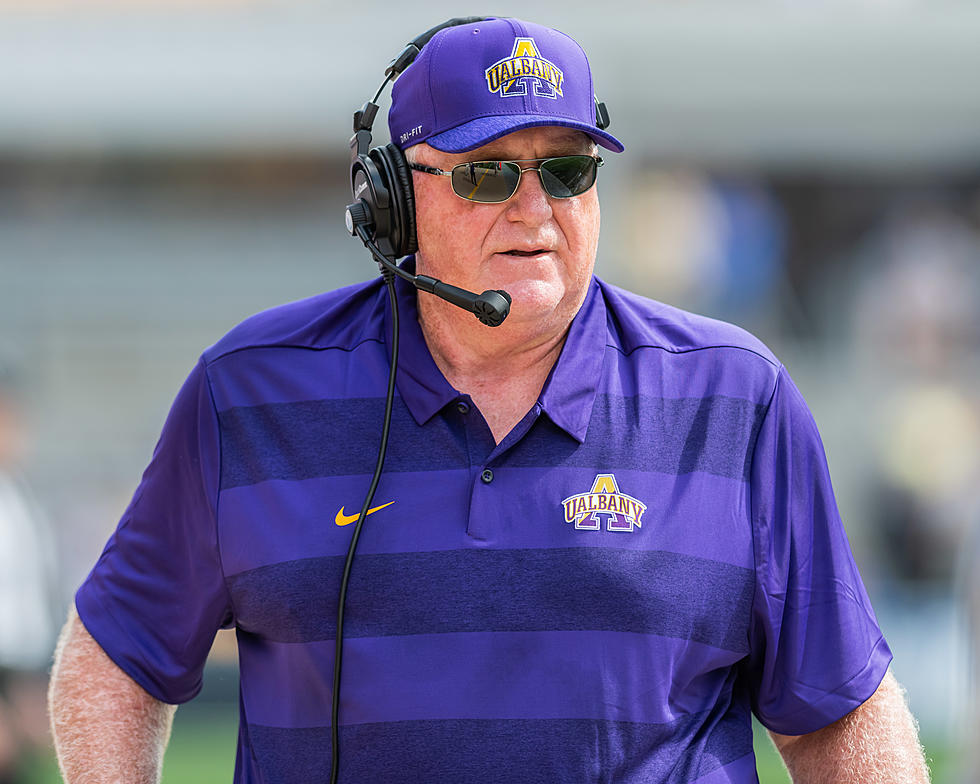 Three Deficits Erased, One Crushing Overtime Loss for UAlbany
Photo - Bill Ziskin
After a convincing home opener win against Bryant last week, UAlbany dug itself a deep hole with early turnovers on its side of the field at Monmouth on Saturday.
Trailing 21-0 in the first quarter, UAlbany started clicking in the passing game as redshirt freshman Jeff Undercuffler zeroed in on one of his few big play wide receivers, Juwan Green. That 21-0 deficit was gone by the third quarter after 64-yard and 28-yard TD passes to Green and a rushing touchdown by Karl Mofor. The Great Danes then also trailed 28-21 and 35-28 but a last-second Hail Mary landed securely in the arms of Jerah Reeves with four seconds remaining in regulation.
With the game tied going to overtime, UAlbany had a chance to take its first lead when it lost the toss and started OT with the ball. Dylan Burns' field goal attempt, however hit off the left upright and the Danes lost on a Monmouth field goal, 38-35.
At 1-2 this season, UAlbany returns home next weekend for the final non-conference game of 2019. The Great Danes will face Lafayette at 3:30pm.